Jan-Gerrit Seyler
Joined

Location

Hamburg
Profile Images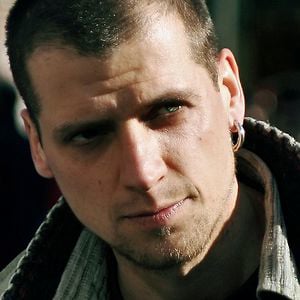 User Bio
(German version below)
Jan-Gerrit Seyler is committed to visual as well as performing arts since childhood. 13 years old he was drawn on stage as a boy singer and later as a bit player at the Landestheater Detmold. In his early twenties he tried to analyze rather than creating by studying Philosophy, Psychology and Media Sciences in Berlin and Kiel and did several internships as stage designer, sculptor, lithographer and lighting technician (Studio Hamburg) during that time.
On account of his deep passion for the sea he has taken part on a whole lot of short film projects in the area of Schleswig-Holstein and Hamburg within the last six years, including camera and director's work, sound, editing, and performing. In between he did a number of jobs as a driver for film productions such as the remake of "BUDDENBROOKS – EIN GESCHÄFT VON EINIGER GRÖßE" ("BUDDENBROOKS", D: Heinrich Breloer) or "DIE FRISEUSE" ("The Hairdresser", D: Doris Dörrie).
Making "HANDYCAP" he realized his first short film in 2007/08 as writer and director. In 2009 he started studying film at the European Film College in Denmark, finally being involved in nothing but making movies. Among many different projects, he made the documentary "THE EMPIRE OF THE COMMUNE" and graduated with his final project "CAMILLE" in May 2009. Since October 2010 he is studying Directing at the Hamburg Media School.
--
1979 in Bielefeld durch den Kaiserschnitt ans Licht der Welt gezerrt. Aufgezogen zwischen Skulpturen aus Ton, Gips und Bronze, gebastelt und gewerkelt, gezeichnet und gemalt. Spielt neben der Schule zuviel Theater, singt auf der Bühne des Landestheaters Detmold als Knabensopran und verdient sein Taschengeld als Kleindarsteller.
Abi auf Umwegen, Studieren mit hehren Zielen in Berlin und Kiel: Philosophie, Psychologie und Literatur; über die Filmwissenschaft dann aber lieber zum Kurzfilm in Kiel – und mit Lust endlich wieder zurück zur Praxis. Ewig und drei Tage an Filmsets anderer in fast allen Funktionen.
Dann doch noch der erste eigene Kurzfilm 2006, gefördert von der FFHSH. Nach Dänemark ans European Film College, das Auge des inneren Kameramanns entdeckt, viele Kurzfilme, Dokumentationen und 2009 ein Abschlussfilm.
Dazwischen nie die Liebe zum Meer und Windsurfen vergessen, div. Praktika z.B. als Bühnenbildner, Bildhauer, Lithograph oder Beleuchter (z.B. Studio Hamburg), Brotjobs u.a. als Produktionsfahrer (z.B. für "Die Buddenbrooks", Heinrich Breloer oder "Die Friseuse", Doris Dörrie) und Assistenzen für Film- und Fernsehen.
Und jetzt endlich angefeuert im "Durchlauferhitzer" der Filmbranche, der Hamburg Media School, um das Licht der Welt erneut zu entdecken und zurück auf die Leinwand zu werfen. Und nie wieder Kaiserschnitt ohne Schutzbrille!
Related RSS Feeds