Salar Golestanian
PRO
Joined

Location

London United Kingdom
Profile Images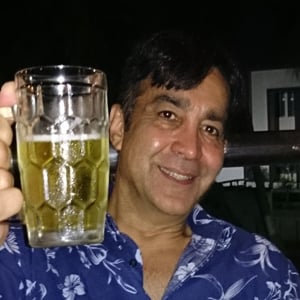 User Bio
I am absurdly enthusiastic about science and technology, especially if it has anything to do with the Web, At the same time I have a good design background and can visualize in 2D and 3D from boring to architectural structures. I have a Bachelor of Science and MPhil and PHD in Physics & I live with my wife Nikki, and 3 children near London UK. My other profession is consultancy in Oil, Gas, Mining and Natural Resources.
After short stay in academic endeavours like Semiconductor Physics, crystalline micro structures of polymer materials, I switched to Architectural and Visualization work, then moved back into my comfort zone which is design and managing a team to build web based applications for start-ups.
Currently on the business side SalarO is helping other business to develop the right on-line presence whilst still working on number of vertical market applications. Recently we have expended to provide Ecommerce solutions based on DNN framework We also have become Apple developers in the iOS as well as building Android Applications. I am still keeping involvement as one of the early core team members of DNN Open Source WCMS, which continues to gain popular acceptance with nearly 1 million users worldwide. We used the tools to build over 1000 web solutions for clients around the globe and currently at any one time has over 50 live projects running for custom content management systems or eCommerce applications.
In the last 2 years, at Finity Asset we work with mining and/or oil & gas corporations, helping them to raise finance to achieve growth, or (in the case of smaller corporates) to help start their production capabilities. Together with my colleague Farzad, we set up Finity Asset to use some of our banking contacts (senior lenders), who can secure a variety of funding solutions from a number of triple-A rated European lenders who have a global presence and deep understanding of the mining, oil and gas business worldwide. At Finity Asset we do not require up-front engagement fees, retainers or exclusivity commitments.
Related RSS Feeds