Batelco INFINITY
Joined

Location

Bahrain
Profile Images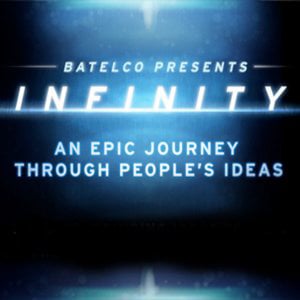 User Bio
Spot anything around you.
Whatever it is that catches your eye began with an idea. An idea someone, somewhere was thinking. Small, big or even outrageous, everything that is or will be is the brainchild of a person's mind.
Exemplifying this very concept, Batelco's INFINITY is an epic journey through people's minds. In the 3 minute 20 second ad film we travel non-stop through a day in the city and delve into the thoughts of ordinary people of different ages, each with unique stories of their own. Stories that range from a schoolboy and his big brother to a regular blue-collar worker who wants to free the child within him and break his monotony. From an adventurous teenager who needs a new playground to a woman who solves an everyday hassle, Batelco's INFINITY symbolizes the potential of these very ideas and brings them to life.
Bringing ideas to life is not just a brand statement but is the very epitome of everything that Batelco do. For Batelco believes in going beyond telecommunication and instead creating an aspirational platform as an enabler to help people realize their potential individually, and as a civilization. Next Generation technology that changes status quos. Broadband to explore the world. A gaming dimension that integrates imagination with reality. Networks which connect people and their powers. Regional data solutions that make everything simpler and better. With each pioneering product and communication service, Batelco is committed to bring people's ideas to life everyday.
The ideas of the people within INFINITY could be our reality someday.
Have any doubts?
Spot anything around you.
Related RSS Feeds
Recent Activity
Creativity,quality,fantasy, visionary and a lot more very good just the music could have been a little bit more expiring