Krzysztof Garlak Production Film
Joined

Location

Polska
Profile Images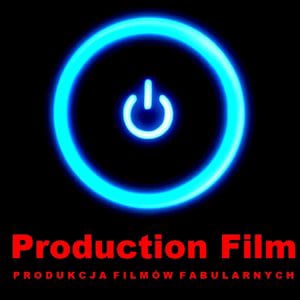 User Bio
Krzysztof Garlak
Production Film
Produkcja Filmów Fabularnych
© Copyright Krzysztof Garlak Production Film.
® All rights reserved.
Wszystkie materiały video są poufne i przeznaczone wyłącznie do wiadomości adresata. Jeśli otrzymał Pan/Pani te materiały przez pomyłkę to używanie, przekazywanie dalej lub jakiekolwiek kopiowanie, jest prawnie zabronione. Naruszenie wyżej wymienionych zastrzeżeń grozi sankcjami cywilnymi i karnymi Z pozbawieniem wolności włącznie. © Copyright Krzysztof Garlak Production Film. ® Wszelkie prawa zastrzeżone.
Ustawa z dnia 4 lutego 1994 r. o prawie autorskim i prawach pokrewnych
(Dz. U. z 2006 r., Nr 90 poz. 631, Nr 94 poz. 658, Nr 121 poz. 843, z 2007 Nr 99, poz. 662, Nr 181 poz. 1293, z 2009 r. Nr 157, poz. 1241, z 2010 Nr 152, poz. 1016)
All video material is confidential and intended solely for the addressee. If you received Mr. / Mrs. these materials by mistake is to use, forwarding or any copying is prohibited by law. Violation of the above-mentioned claims threatens civil and criminal penalties, including imprisonment Z. © Copyright Christopher Garlak Film Production. ® All rights reserved.
Act of 4 February 1994. Copyright and Related Rights
----------------------------------------------
A.D. 2011
Dołączył 20 listopada 2010
User ID: 5278753
Krzysztof Garlak Production Film does not have any videos yet.