Timofey Lychik
Joined

Location

Tacoma, WA
Profile Images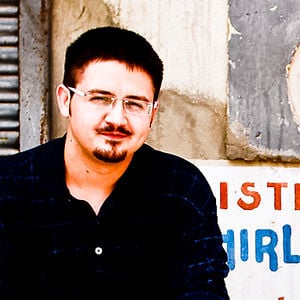 User Bio
Who am I? I'm glad you asked. Allow me to introduce myself. I am Timofey Lychik; graphic designer at your service. At least that's what I do for a living. Let's start with a little history, shall we, I'll be quick. I was born in Kyrgyzstan back in 1984, moved to Ukraine when I was about four, and then moved to the U.S.A. in 1992 and never left. So here I am making your life better with the use of my graphic design skills. I currently reside in the Pacific Northwest; Tacoma, Washington to be more precise.
Nothing too special about me, I'm just your average person. This next part is going to sound like a personal ad, but here it is anyways. I'm a friendly, polite, creative, energetic (especially after some coffee), and an all around nice guy. I like working in teams that afford me to meet new friends and get acquaintances, but working solitarily is never a problem for me either. I'm very adaptable to my working environment. Controlling my temper is one of my strong suits. I stay calm and collected in tense and difficult situations; I often try to joke around to ease the tension, doesn't always work, but has never hurt before. Being multi-cultural has allowed me to adapt to different environments quickly. It also allows me to look at things from different cultural perspectives.
Only recently, I returned from a two month trip to India; particularly the Kutch area in western most India. What a great experience to have been able to do photography, video, and design in a completely different culture. Meeting new friends and living a different life. Now that I'm back, I want to use the things I learned in the workplace.
My relaxation time is usually spent drinking hot tea, reading a book, listening to music, taking a brisk jog, or just socializing with friends; sometimes even a combination of them all. What I do for fun usually involves the outdoors. I like to hike, bike, rollerblade, swim, camp out, explore, and I always take my camera with me. Every week I like to meet up with some friends and practice singing. I'm in a singing group, we sing at our church. Well, those are some of my extracurricular activities that I participate in. Here's another thing about me: I'm a Jesus follower.
Now a little bit about my design background. As of today, I have over six years of graphic design experience; which includes my time at college, freelance, pro-bono projects, design firm and a corporate work environment. I am very adaptable to various mediums, formats, and styles of design. There is not one single style or area on which I concentrate on, but design for a variety of applications such as web sites, web graphics, print media, and large format applications, videos and photography projects. I have not met a project that I wasn't able to become friends with.
There is much design software out there, and I'm completely fine with that. Although I personally like to use the Adobe Creative Suite for design projects, I'm also well acquainted with Corel and Quark sofware. I even like to use MS Office for office type tasks. As far as working platforms, I have good working knowledge of both the Mac and PC platforms. Other skills I have are: Digital pre-press, project coordination, excellent customer relations, photography, good communication, creative development, and video production.
So that's about it. For more information or general questions feel free to email me, I will gladly respond. So here's to life, liberty, and design.
Related RSS Feeds
Recent Activity