Karl Kerrigan
Joined

Location

Dublin, Ireland
Profile Images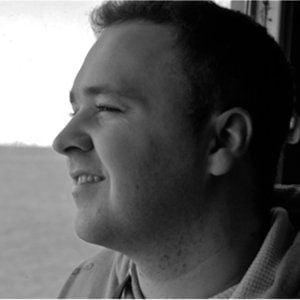 User Bio
About me
Karl Kerrigan was born and raised in Dublin, Ireland by his parents, with his three brothers. Karl and his family have been, and remain a part of Trinity Church Network, Dublin since he was four. Karl was raised in a Christian home, and personally devoted himself as a follower of Jesus at the age of fourteen. Karl has always loved both music and singing, particularly central in his love for this is his heart for worship. Worship is, for him more than just words, it's a movement, it's an action, it's an expression of love.
While in school, Karl and his closest friends, Sean, Dave and Conor bought themselves guitars and began to learn how to play. At this time Karl began to write his own music and started to develop his gift for both writing and leading worship. It was six years later when Karl began to lead worship in church. During these years he was encouraged by his dad to write music, and also lead in church small groups, this offered essential experience and growth in hearing from God, both in his heart and while leading people.
Karl has been influenced from a young age by such artists as, Robin Mark, Delirious, various Vineyard songwriters, Coldplay, Snow Patrol, Eoghan Heaslip, Damien Rice, Paddy Casey, Matt Redman, Tim Hughes, David Crowder and more recently Jason Upton, The Glorious Unseen, Phil Wickham, Temper Trap, Postal Service and Jeremy Riddle.
In leading worship Karl loves to engage with the Spirit of God, rooted in how God not only speaks directly to him, but also through the manifestation of the Spirit in the people he's leading. Drawing on Exodus 33 v 12-18, Karl believes that God longs to dwell with his people, wants to lead his people and wants to be known as their God. It's only in God's presence that we find our true identity and the true direction for our lives.
Karl writes with a vision and hope that people can engage with the Spirit of God through his music and writings. His heart is to draw people into their true identity and ignite the gifts God has placed within them.
Related RSS Feeds
Recent Activity
Really nice... The color grading is brilliant...