paola mineo
Joined

Location

MILANO
Profile Images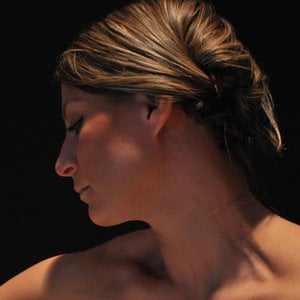 User Bio
Paola Michela Mineo is born in 1978 in Rho (MI). In Athens since 2001, she lays the foundations at the local Polytechnic for her degree thesis in architecture "Studies and designs for archaeological Athens. Mouseion Hill": The design of a new ensemble of exhibition itineraries, amongst which the Museum of Modern Athens, which envisaged the display of plaster cast moulds of the Parthenon Marbles kept at the British Museum in London. In 2006 she graduates from the Faculty of Architecture at the Polytechnic of Milan, the city where she lives and works.
During the years of university studies and research, Paola Michela Mineo starts to become aware of the intrinsic value of casts: not mere copies of sculptures or architectural structures, but rather a product endowed with intrinsic value and a means to tell a story. In 1998, she makes her first cast following an exercise in anatomy for artists and, in that same year, her first cast sculpture "Gluteo kora" with the caption "little girl, gauze, plaster cast, empathy". These works signal the start of a conceptual-artistic process that is still in progress. Touch Art is an integral part of this procedure: through gauze and plaster cast moulded directly onto the person, Paola Michela Mineo recreates a thin shell of a selected portion of the body.
The artistic object does not originate from just the act of moulding, but from a combination of moods under which it is created, and through the empathy that springs forth from a wholly intimate and personal performance. The themes of fragmentation and the incomplete emerge from the consciousness of the cognitive incompleteness of the cast sculpture. The artistic research is enriched by the use of new techniques, such as photography and the performance, video and the installation.
Related RSS Feeds