The Parasite Film Project
Joined

Location

Hong Kong
Profile Images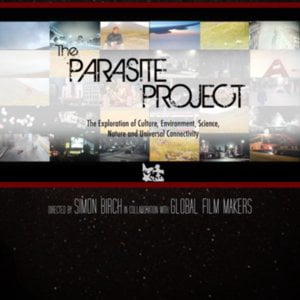 User Bio
We are looking for filmmakers to be part of a global film project, a unique and unprecedented traveling art installation exploring the entanglement of culture, environment, science, nature and universal connectivity.
The installation will consist of two components: an outdoor sculptural installation affixed to the exterior of a building (the first will be a building in central Hong Kong) and an indoor video installation housed in a number of spaces within the building.
After Hong Kong the installation is confirmed to travel to Paris, Berlin and Tokyo, we are also working on Moscow, Norway, China and North America and hopefully more.
The project is about connectivity, how we all feel like outsiders but are actually all connected. It is also about the spread of ideas, like a virus, the project deliberately infects other artists, filmmakers and locations as it moves around the world.
What we need you to do:
We have created a shot list of around 60 shots (see 'Shot List' above) and we need people to film the same shots but in their own way, in their location. The final presentation is dozens of screens, in many rooms, all playing the same shots but from different filmmakers, in an intelligently edited sequence.
You can film each element multiple times on different occasions. The more of each shots we get the better.
If you can only film a few of the shots that's fine too, each shot submission will make a difference.
You can use existing footage from your previous work, or that of friends.
We are not National Geographic trying to film the world of human experience; we are trying to find abstract rhythms that are universal. We are looking for edgy, gritty work, not TV commercial style.
Wherever possible shoot high speed so we can go slow motion, but otherwise any camera quality is fine from lo-fi to super HD.
Talking/conversation/noise is fine whether from camera guy or subject matter but not necessary.
Invite your friends and other filmmakers to take part, the more footage we can get the more effective and impactful the film will be.