XV
Joined

Location

Wichita, KS
Profile Images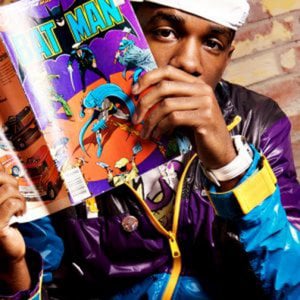 User Bio
Hip-Hop music, an artistic platform for creative expression, has been blessed with the presence of many amazing and artistic individuals. But with marketing and radio spins outweighing concepts and lyrical ability in today's world of Hip-Hop, rookies have traded in their thoughts, ideas and creativity for a cookie-cutter image accompanied with a shiny chain.
Arriving from a distant, densely populated planet called, "Squaria", is an artist who goes by the simple two-letter name, "XV". Rather than conforming to the music industry's standards of "cookie-cut rappers", XV (born Donavan Johnson) set sail amongst the stars of the galaxy and found peace on a place he calls, "Planet Squaria". A world of his own, blocked out from the ignorance of today's Hip-Hop, and filled with video games, comic books, action figures, internet blogs, and electronic music.
Without any industry help or management, XV garnered attention from the masses after releasing an array of mixtape series' such as, "Royalty City", "The Definition", and "The Complex Experiment", all having 3 or more volumes. Acknowledgment came from up and coming artists such as The Game, Paul Wall, Maino, Sheek Louch and DJ's such as Whoo Kid and On Point, who hosted a volume of Royalty City. XV started to create a major buzz for himself and his record label, Royalty City, and began recording his major debut, "Complex".
The debut album, "Complex", was met with adequate reviews from Okay Player, URBNet, RapReviews.com, and many more, and also peaked at #19 on the College Radio Hip-Hop charts. XV would go on to grace the pages of The Source, AllHipHop.com, and Black Beat Magazine, as well as partnering with MTV in a promotional campaign for Dell Computers and MTV's Virtual Worlds.
Now, with the rise of the digital age where anybody can wake up and become a rapper, Hip-Hop has become crowded with one-hit wonders. XV, who got his name from the roman numerals of 15, the age he says he was when he departed from Earth to his hermit homelife on Planet Squaria, has returned to Earth to deliver his story. This story is told through XV's new mixtape series, "The Coolniverse", beginning with the mixtape, "The Square In The Circle". Largely a conceptual project, XV becomes George Lucas as he creates a "coolniverse" that he explores on every mixtape, which includes his home planet, Squaria.
While "The Coolniverse" series is just the beginning in XV's quest for global recognition, he continues his plans on building his Royalty City empire with artists such as Bling and Sez Batters, his up and coming apparel line, "Fly Boy Club", as well as a youth mentoring program called, "Fly Boys Of America". With an album on the way in which XV says, "will be a defining moment in my career as a Hip-Hop artist", XV has landed and is here to prove to Hip-Hop that the "square" does fit in the circle.
Related RSS Feeds