james j.bones
Joined

Location

NorthEast/ SouthWest
Profile Images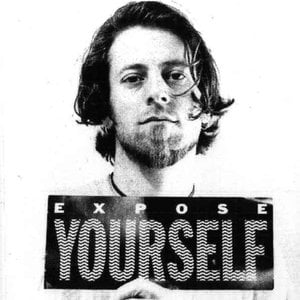 User Bio
JAMES J.Bones TOMASELLI
Mobile Telephone: 520-
Studio-Landline: 917-8xx-x5two x 6
E-mail Personal:
Studio Specs, Rentals & Operations, contact: foundationspace@gmail.com
PROFESSIONAL EXPERIENCE
Multi-Medium Visual Artist, Music Producer, Recording and Mixing Engineer, Broadway Department Manger, Sound Designer for Broadway Theater & Independent Film, and always the best Customer Service.
Satisfied Clientele; Recording, Broadway and Hollywood Artists: Arlo Guthie & Family, Philip Bailey, Peabo Bryson, JT Taylor, Zoe Caldwell, Joey Fatone, Faye Dunaway, Janet McTeer, Stacy Keach, Margot Kidder, Children's Television Workshop/ Sesame Street, Jim Henson, Frank Oz, Kevin Clash, Joe Raposo, Don Sebesky w/Big Bands, Don Pippin, Radio City Music Hall, The Miss America Pageant, Bantam Books on Tape, Art Garfunkle, Larry Coryell, Jimmy Webb, Ina Mae Wool, Harold Wheeler, Bobby Scott, Frank Owens, Mike Renzi, Chico O'Farril, Monte Alexander, Maurice Hines, Miki Howard, Jorn Hoel, Eli Wallach, Gary Sinese, Bill Pullman, Sally Field, Alan Arkin, John Cale, Galt McDermott, Gotham Players, Norbert Leo Butz, Gena Rowlands, Gordon Lowry Harrell, Broadway Inspirational Voices, Clockhammer, ChHarry the Bastard.
The Solar Culture Gallery Tucson, Az 1/09-Present - Asst. Mgr./ Gallery Attendant/ Artist
Arizona - Sonora Desert Museum /The Art Institute Tucson, Az 8/07- 2/09 Galley Attendant/Arts Tech
Arizona Pro Sound Tucson, Az 3/08-Present Freelance Live Sound Engineer
Arizona Theater Company Tucson, Az 6/08-8/08 Sound Mixer/ Engineer
Old Tucson Studios Tucson, Az 8/07- 2/08 sound, lighting, pyrotechnics and firearms.
THEATER - SOUND MIXER / Manager / Stagehand Broadway & National Tours:
RENT Broadway December 1997- July 2007
One Flew Over The Cuckoos Nest Broadway 2002
The Goat Broadway 2002 Master Class First Broadway National Tour July 1997-December 1997 Victor/Victoria Broadway May 1997-July 1997
A Doll's House Broadway January 1997-May 1997
An Ideal Husband Broadway September 1996-January 1997
State Fair National Tour/ Broadway August 1995-March 1996
Off Broadway & National Tours:
Theatre at Sea / Sail With The Stars (Produced by The Theatre Guild) 1995-2002
In Persons: A Romance Made on Broadway Naples Philharmonic, April 1995
Raisin National Tour January 1995-June 1995
Dreamgirl's National Tour November 1993-May 1994
Song of Singapore Off-Broadway April 1991-June 1992
THEATER – SOUND DESIGN
Summer '69 Sound Design - Off-Broadway May 1999
The Censor Sound Design - Off-Broadway 29th Street Rep 1998
Bobby Supreme Sound Design - Off-Broadway 29th Street Rep 1998
Stieglitz Loves O'Keefe Sound Design - 1995 N.C.S.A. Broadway Preview Series
In Persons: A Romance on Broadway Sound Design - April 1995
Raisin Sound Design - National Tour January 1995
Song of Singapore Sound Design - National Tours 1994-1996
Dreamgirls Sound Design - National Tour 1993-1994
Forestburgh Playhouse NY Summer Theater Designer 1993-2002
Theatre at Sea / Sail With The Stars International Tour Theater Designer 1995-2002
THEATER - MUSIC COMPOSITION (OFF BROADWAY)
The Censor Music Cues, Transitions & Sound Design
Bobby Supreme Music Cues, Transitions & Sound Design
Let's Play Two Music Cues & Transitions, Sound Design by Brian Ronan
AUDIO/VISUAL
Masque Sound 1998-2003 Technician for Corporate Staged Events (Industrials)
New Music Seminar 1989 -1992 Production Assistant
Audio Visual Rentals,Inc. 4/86-10/89 Operations Mgr, Concert/ Corporate Staging, Extensive Touring
The Back 40 April 1989-October 1989 - Stage Manager/ Booker
RECORDING STUDIO
TRA Productions 1992-1995 Staff/ 1995-2000 Freelance MIDI Sequencer/Engineer, Studio Manager. MAC
Based LOGIC/PROTOOLS Studio under MIDI Mentor Thom Spahn.
NOLA Recording Studios November 1982-June 1990 Staff/ April 1992-2007 Freelance.
Mentored and groomed as Recording Engineer under Jim Czak & John Post.
ALBUM CREDITS - PRODUCER/MIXER/ENGINEER
No. 1 Fan Chad Richardson 2000 maplemusic.com
A New Beginning Broadway Inspirational Voices 2000 broadwayinspirationalvoices.com
A Christmas Wish Cris Groenendaal 2000 sundialproductions.net
LIVE SHOWS/SHOWCASES
Arlo Guthrie and Family 2001
RENT NFL Kick-Off Times Square 2002
RENT Good Morning America numerous performances 1998-2003
Adam Pascal 1999-2002 Various NYC Club Dates
Ina May Wool 2000-2003 Various NYC Club Dates
Fab Faux 2000 Newport Jazz Festival
Buckwheat Zydeco 1999 Roseland Ballroom
EDUCATION
Empty Mountain Dharma Teacher Training 2013
The School of Visual Arts/ The New School/Parsons 1998-2005
Photography/ Darkroom/ Steel Sculpture/ Welding
Digidesign Corporation Pro Tools & SD II training 1992
Kingsborough Community College Brooklyn, NY 6/86
A.A.S. Broadcast & Theater Technology & Mgmt.
Available to relocate or tour if necessary!
Related RSS Feeds
james j.bones does not have any videos yet.