Jean-Marie Teno
PRO
Joined
Profile Images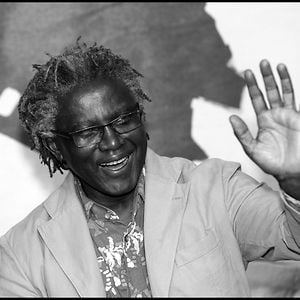 User Bio
Born in Cameroon, Jean-Marie Teno arrived in France in 1978 and has been producing and directing social issue films on the colonial and post-colonial history of Africa for over twenty five years for international television broadcast and theatrical release. His films are noted for their personal and original approach to issues of race, cultural identity, African history and contemporary politics.
Teno's films have been honored at festivals worldwide: Berlin, Toronto, Yamagata, Cinéma du Réel, Visions du Réel, Amsterdam, Rotterdam, Liepzig, San Francisco, and London. Many have been broadcast in Europe and featured in festivals across the United States. Teno has been a guest of the Flaherty Seminar, an artist in residence at the Pacific Film Archive of the University of California,Berkeley, a Copeland Fellow in Amherst College, and has lectured at numerous universities.
Some of his films:
Leaf in the Wind (2013) – UNE FEUILLE DANS LE VENT
Sacred Places (2009) - LIEUX SAINTS
The Colonial Misunderstanding (2005) – LE MALENTENDU COLONIAL
Alex's Wedding (2002) – LE MARIAGE D'ALEX
A Trip to the Country (2000) – VACANCES AU PAYS
Chief! (1999) – CHEF !
Clandestine (1996) – CLANDO
Head in the Clouds (1994) – LA TETE DANS LES NUAGES
Afrique, je te plumerai... (1992)
...
Homage (1985)
Related RSS Feeds
Recent Activity
Many thanks Jean-Marie, I'll be looking forward to watching this...looks very good.