Maya Angella Anders: Camera Girl
Joined

Location

ATL.NYC
Profile Images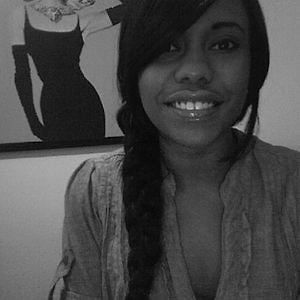 User Bio
Maya Angella Anders is CEO of CameraGirl™,Inc. and currently serves as Executive Producer and Creative Director within her Atlanta-based production company Camera Girl™ Productions.
With a network consisting of New York and Atlanta- based filmmakers, actors, writers, photographers and entertainers Maya Angella Anders provides her clients with creative services in Film Production, Cinematic Event&Production Management, Casting for Film, Stage & Television, Staff&Crew Recruitment and Talent Development.
She began her studies in Musical Theater and earned a degree in Professional Performance Training from AMDA: The American Musical and Dramatic Academy. She grasped the beauty and skill of the artform while training under greats such as Marcia-Milgrom Dodge, Casey Colgan, Regina O'Malley, Dan Daily and Jason Robinson.
Equipped with a passion for storytelling and ability to deliver a Broadway worthy performance, Maya Angella Anders continued her studies at New York City's , New School University. While completing her Bachelor of Fine Arts in Musical Theater, she fell in love with the art of filmmaking and the creative freedom she got as a screenwriter.
It was after being cast in Gregory Stancil's Live From Midtown Documentary Series, slated to broadcast on The DISH Network, that Maya got her chance to work on the set of a nationally televised production. She won him over with her passion for the production process and was asked to not only be a part of the cast, but also a part of the crew as a Production Assistant. Her southern hospitality, New York Edge and priceless skills obtained from her consevatory training enabled her to soon rise from the ranks of production assistant to National Production Coordinator . Stancil, continuing to nurture her abilities both in front of and behind the camera, sponsored her studies at Lehman College's Bronx Net Studios where she earned her Certification in Field Production. It was also there that Maya Angella Anders met award winning director and filmmakerr, Roderick Giles. Giles hired Maya as a Script Supervisor on his feature film "The Assignment".
Maya Angella Anders completed an internship as a Multimedia Journalist at The Source Magazine, where she was responsible for shooting and editing content featured on The Source.com. She learned the role of the project manager in a media setting which resulted in being offered the responsibility of covering BET's Black Girls Rock! Awards on the red carpet for both TheSource.com and Jones Magazine .
She has recently relocated back to Atlanta with the mission to bring Art back to Film through her production company Camera Girl™ Productions.
For more information visit: cameragirlinc.com
Share this: