Profile Images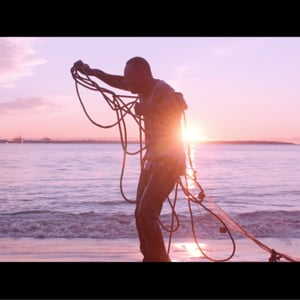 User Bio
Nicola grew up all over the world, framing herself as nomadic, living in 4 continents by the age of 8. She soaked in her surrounds; the sparkling backyard pools of Melbourne, the foggy cobblestone streets of Paris, the rattling trolleys of San Francisco and the endless sands of Africa. The constant moving meant Nicola learnt to be adaptable and she soaked in the light wherever she travelled. It was her film school, before she went to film school. That early life of movement and stories now feeds into her love of serendipity and chance. She loves to capture unseen moments, those suspended decisive moments, that slight of hand, that flicker of time. It is that magic that happens when you are in tune with the story and your surroundings that feeds her work and motivates her as an intuitive and emotive Cinematographer.
For 2 consecutive years Nicola has been nominated for Best Cinematography in a Documentary for the Australian Academy of Cinema and TV Arts (Australian BAFTA) awards. Nicola worked on the 2005 Academy Award nominated short 'The Saviour'. Nicola has won numerous Australian Cinematography Society awards, and received the outstanding cinematography award at the 2009 and 2010 World of Women Film Festival and the 2008 Fuji Film Flickerfest Award for Best Cinematography in Sydney. Nicola was also selected to attend the Berlinale Talent Campus in 2012.
In 2003 Nicola was accepted into the prestigious Australian Film, TV and Radio School to study a Master of Arts in Cinematography. Since then she has shot in some of the most talked about locations on earth, including North Korea, Iraq and Afghanistan. She has experience with film and HD and in all areas, from music videos to drama to documentary.
Related RSS Feeds