Skate Invaders
Joined

Location

toronto
Profile Images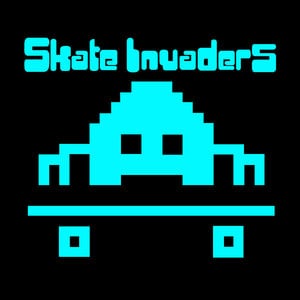 User Bio
Fan Page: facebook.com/SkateInvaders
Blog: skateinvaders.tumblr.com/
Dear People of Earth,
Do not be afraid!! We are the Skate Invaders. We are here to save the world from doom and destruction.
We bring too you our steezy style from a fare off universe. That will bring communities together and eradicate all negative forces that are before us.
the main skate invaders are:
Jonathan Nuss - video, music, edit, sk8
John Park - music, skate, video
Cindy Zhou - Skate, Film, Edit
Alex Megit - Skate
Chris Ng - Music, Skate
Marcel Dione - Skate
Nicolas Stello - Skate
Ryan Singh - Skate
Nick "Milk" Sutarz - Skate, Photo
Brad Statham - Skate, Video, Photo
Chantell Hill - Skate
Diane Shaher - Skate
and most importantly all of you.. for we are all skate invaders.
these guys just get first choice in t-shirts.
Related RSS Feeds