Serkan Engin
Joined

Location

Izmit
Profile Images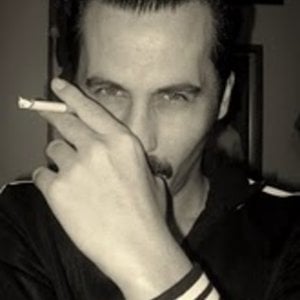 User Bio
Şiirli Köyün Delisi: Serkan Engin
29 Eylül 1975'te İzmit'te doğdu. Deniz Lisesi'nden mezun oldu (1993). Deniz Harp Okulu'ndan disiplin bozukluğu nedeniyle atıldı (1995). Kocaeli Üniversitesi'nden tekniker olarak mezun oldu (1999).
Serkan Engin'in şiirleri ve poetik yazıları, Ada (Samsun), Afrodisyas Sanat, Agora, Ağır Ol Bay Düzyazı, Akdeniz Edebiyat, Akköy, Alaz, Andız, Aykırı Sanat, Berfin Bahar, Bezuvar, Bireylikler, BH, Çalı, Damar, Düşlük, Edebiyat-Koop , Ekin Sanat, Eski Broy, Esmer, Göç Edebiyat, Gökyüzü, göğebakmadurağı, Güney, Hayal, İle, İnsancıl, İzdiham, Kalem, Kar, Karalama, Kıyı, Kum, Lacivert, Mavi Ada, Mavi Liman, Mavi Yaren, Mor Taka, Nikbinlik, Ortanca, Patika, Poyraz Edebiyat, Sert Sessiz, Ses(s)iz Edebiyat, Şair Çıkmazı, Şehir, Şiir Ülkesi, Taflan, Tay, Telve, Ünlem, Varlık, Varoş Fanzin, Yalınayak Edebiyat, Yaratım, Zined ve Kırat dergi ve fanzinlerinde yayımlandı.
Eylül 2004'te Şiir Ülkesi'nde, İmgeci Toplumcu Şiir Manifestosu'nu yayımlattı. Manifestosu çeşitli dergilerde tartışıldı ve şiir yıllıklarında anıldı. İmgeci Toplumcu Şiir Manifestosu, Eylül 2007'de, Necmi Selamet'in derlediği, cumhuriyet tarihindeki on iki şiir manifestosunu kapsayan, "Şiirimizde Manifestolar " adlı kitapta yer aldı.
Ağustos 2010'da, şiirlerini yayımlayan edebiyat dergilerine bildirdiği üzere Serkan Engin, ilke kararı gereği asla matbu şiir kitabı yayımlatmayacak, dolayısıyla imza günü yapmayacak; şiir ödüllerine ne yarışmacı ne de jüri üyesi olarak katılmayacak, şiir dinletisi, paneli, kongresi vs. gibi etkinliklerde katılımcı olmayacaktır...
Ocak 2006'da Ekin Sanat'ta, İmgeci Toplumcu Roman Manifestosu'nu yayımlattı. "Uysal Cinayetler " adında, e-kitap olarak yayımlanmış bir de romanı var…
Aralık 2010'da Serkan Engin'in "Ghazal to Pera Belle/ Peralı Güzele Gazel" adlı şiiri, kendi çevirisiyle, uluslar arası şiir dergisi The Tower Journal'da yayımlandı.
İngilizce üzerine serbest çevirmenlik yaparak hayatını kazanmaktadır.
******************
Serkan Engin: The Mad of The Poetry Village
He was born in 1975 in Izmit/Turkey. He had studied at Navy Military Lycee by the force of his family and had been dismissed from Navy Military High School because of being undisciplined at 1995. He was an uniformed civil for five years. Than he had stuided at technical high school in Kocaeli University. Now he is a vigorous antimilitarist.
His poems have been published at more than fifty literature journals in Turkey and he had published a poem manifest at a literature journal in 2004 as "Imagist Socialist Poetry" and had tried to start a new poem movement in Turkish Poetry. Also he has published a lot of articles at the literature journals about literary theory according to his poetry movement. The basic motto of his poetry movement is "Imagist in the form, socialist in the content" and also the other basic motto is "If you have no fight, so you don't have any poem".
Related RSS Feeds