James Dykes
Plus
Joined

Location

SYDNEY, AUSTRALIA
Profile Images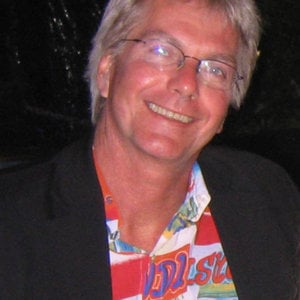 User Bio
Animator, 2nd Year Student at AIE Sydney.
Passionate about Maya-to-Vue xStream workflow for Digital Environments.
Nuke Compositing, Texturing, Pre-Vis, Storyboards to Digital Nature.
OTHER SKILLS:-
22 years in Mainframe IT.
ALSO:-
Musician, Sound Producer, Guitarist, Keyboards.
MIDI Multi-Track Recordings.
OTHER ACTIVITIES: Golf. Pretending to swim, History.
SOFTWARE:- Maya 2011, Vue XStream 9 Plugin, Nuke, Mudbox, ZBrush, 3DCOAT, Photoshop, AVID PROTOOLS (Music Software). Adobe Premier, After Effects, Illustrator.
HARDWARE: WIN7 and APPLE OSX.
ABOUT ME:-
I first started using Bryce, then VUE XStream to map the Burma / Thailand landscape for a personal project.
After 3 years, I finally decided to go to The Academy Of Interactive Education, to get a firm grounding in all the software mentioned above.
I graduated in Dec 2011 from AIE with an Advanced Diploma in 3D, Animation and SFX.
I as one of 12 people chosen in December 2011 to attend the rotoscoping course at Animal Logic.
I have many videos, from Golf Course Fly Throughs to Historical Documentaries.
After many years in IT. and Music, it's good to find a "New Frontier", since both previous professions have become very
staid.
I hope to tell the stories of the brave men that defended our country,on The THAI-BURMA RAILWAY, in sceenplay, book or animation !
I am a registered researcher at both The Australian War Memorial and The National Archives in Sydney.
I am actively looking for work in the Animation industry.
Thank you for reading my bio and looking at my work.
Related RSS Feeds