Scribendi Magazine
Joined
Profile Images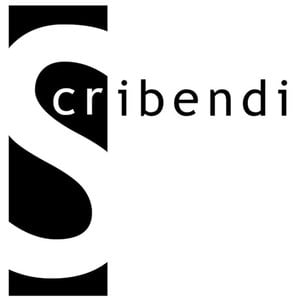 User Bio
Scribendi is a non-profit annual print publication of art and literature by undergraduate honors students. It is produced at the University of New Mexico (UNM) and published by UNM's University Honors Program. The staff is composed of undergraduate students supervised by a faculty advisor. Scribendi solicits work from undergraduate honors students in more than 220 Western Regional Honors Council (WRHC) schools.
Since 1987, Scribendi has provided an opportunity for undergraduate students both to showcase their creativity and to explore the publishing world. Scribendi publishes poetry, essays, short fiction, foreign language, visual art, photography, and digital art. In past years, Scribendi staffs have worked hard to elevate the magazine to a professional level as well as to bring it to the public's attention, nationally and locally. Distribution has grown to 1,000 copies annually.
Each year, our staff strives to create a publication that represents the best elements of visual aesthetics, editorial principles, student writing and artistic expression, and quality graphic design. Scribendi embodies our enthusiasm in publishing original undergraduate works of art.
Every new edition of Scribendi reflects each staff's specific personalities. Changes are inevitable, but through it all, a desire to represent undergraduate art and literature of the highest quality remains constant. We welcome the opportunity to display the best work of undergraduates of the Western United States colleges and universities.
Related RSS Feeds