Larry M
Joined

Location

Richmond, Virginia
Profile Images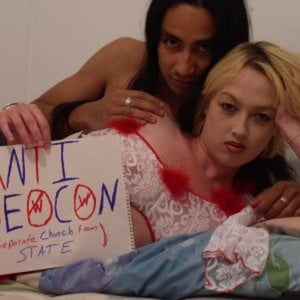 User Bio
I love metal music. I'm an atheist. I have a Master's degree in Biology after finishing a thesis researching the molecular pathogenesis of the parasite which causes malaria. I love herpetology (the study or reptiles and amphibians) and am currently involved in a research project looking at the herpetofauna of three wildlife refuges and how biodiversity may help push back disease in the human population.
I'm a strict believer in empirical research and will believe something ONLY if it is proven through empirical analysis. The idea must be falsifiable for empirical testing. This is the main reason why I do not believe in the judeo-christian-muslim god or any of the other 3,000 + other gods made up by man through out history and throughout many cultures. The burden of proof must lie within those that are making claims. And as the great Carl Sagan once said: "Extraordinary claims require extraordinary evidence"
I'm getting married in September to my lovely fiancee' Becca on the Queen Mary in Long Beach, Cali. during the Atheist Alliance International Conference.
Guess that's it for now.
Related RSS Feeds