Profile Images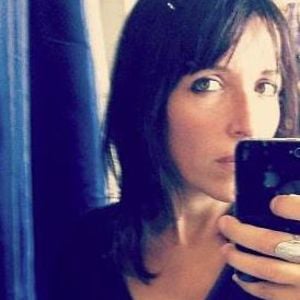 User Bio
«If one had to find her an ancestry, one could think she is the artist Tamara Lempicka's granddaughter and the daughter of a Macintosh, a computer inventor», (Pierrick Alain, Telerama).
DIGITAL PAINTING VIDEO ART DIGITAL STREET ART
As a young innovative digital artist in the early 90s, her digital paintings were already exhibited in Le Centre Pompidou and Le Palais de Tokyo amongst other venues. Make Installation and Video Art was a logical suite. Her last creation is Urban Spirits, it's Digital Street ART At night, in the urban space, intimous screenings turn the streets into improvized theater.Projection in the cities They show «Urban Spirits», videoarty portraits from local citizens. In a second time, with your smartphone and an augmented reality app, you are taken to a video artwork city tour. Invisible video artwork is revealed, for each site, on your smartphone's screen : warm and poetic citizen video arty portraits, as a contemporary art experience is occuring.
VISION FOR BRANDS
As a digital artist and filmmaker, Judith DARMONT creates cutting-edge digital content, installations and digital happenings, Artistic consulting dedicated to corporate & branding events. She has created a host of tailored productions for major industries such as jewlery, haute couture, perfume, luxury, banking, technology, pharmaceutical, marketing, communication. Having broadcast on 4 continents, she has earned critical acclaim around the globe. For over 15 years, Judith DARMONT has made creative short films & video artworks, sequenced live at the best worldwilde private branding parties.
References :
Vuitton - Van Cleef & Arpels - Boucheron - Dior - Givenchy - L'Oréal - Coty Prestige - Stéphane Rolland Haute Couture - Paco Rabanne - Kate Moss for Longchamp - Diesel - Mexx - Davidoff - Vichy - Cacharel - BNP Paribas - Société Générale - HSBC - Crédit Suisse - Lyxor - AXA - SUEZ-GDF - Veolia Environnement - Amadeus - SNCF - Westin Hotels - Groupe Lucien Barrière Hôtels Casinos - Apple - Philips - Samsung - Microsoft - Oracle - Meetic - Avantis - Teva -TDF - Novelty - l'Olympia - Reed Group - RTL - M6 - W9 - FUN Radio - ARTE - Stylia - Pink TV - Star Academy - Starfloor 2009/2010 - BMW Mini - Renault - Suzuki - Fiat - Peugeot - Piper Heidscieck - Coca-Cola - Chivas - Pernod Ricard - Eristoff - Comptoir des Cotonniers - Jean-Paul Gaultier//Piper Heidsieck - Arte 20 ans - Eurocopter - JC Decaux - Numero 23...
Related RSS Feeds