Bastien Lecouffe Deharme
Joined
Profile Images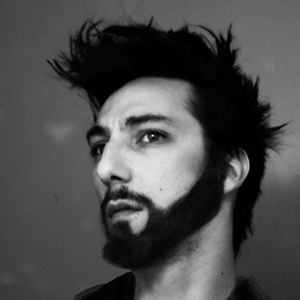 User Bio
Bastien Lecouffe Deharme, aka "B." is a french artist living in the United States.
For him, writing and creating pictures are not dissociable activities. Thus he builds Retrocity, inspired by his references: the classics of science fiction, mixed with a healthy dose of "romans noirs" (Thrillers), movies and music.
Illustrator, painter, photographer and writer he uses digital tools to mix these different techniques. He likes to use photography to "take" pieces of our reality, and to make them switch to another. Retrocity, the universe of his graphic-novel is constructed with parts of our world.
Meanwhile, he makes covers for books and famous authors like Chuck Palahniuk, Frank Herbert, HPLovecraft, Theodore Sturgeon, Robin Hobb, Melanie Fazi …
Beyond his work as an illustrator, he works on art pieces for exhibitions, and sometimes takes the role of artistic director. Including events such as the exhibitions Venus Robotica and Phantasms at the Cabinet des Curieux (Paris), in association with Thierry Ruby.
Bastien Lecouffe Deharme was born in 1982.
Related RSS Feeds