Keith Glines
Joined

Location

Fairhope, AL
Profile Images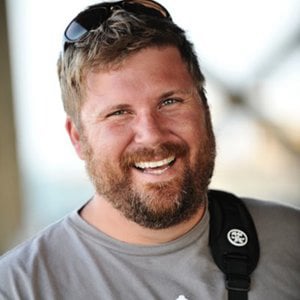 User Bio
Writing a bio wasn't exactly up there in my field of expertise. So I asked my lovely wife to see what she could come up with instead. She may have exposed some of my secrets but I figured it covers just about everything anyone might want to know.
To hear him tell it, he is the world's greatest surfer, the street's baddest biker, and the family ping pong table's undefeated champion. While not any of that is exactly true, especially the ping pong part, Keith Glines is the only person I have ever met that can take an everyday occurrence and turn it into an unforgettable experience For Keith life is all about the journey. He never focuses on the destination. He lives moment to moment looking for new ways to make what could be just another common path - a wild excursion.
Keith's desire to capture life in his hands sparked his interest in photography. He began to not only create those memories he lived for but to also capture them in creative ways behind the lens of a camera. His need for being surrounded in an atmosphere where one can thrive, led to his creating web environments as well as specializing in social media that inspired others to reach for more instead of settling for the average and ordinary.
When he isn't out looking for an experience to capture he can be found on a paddle board somewhere along Mobile Bay. The majority of the time he will have his family in tow. His love of water is something he has passed on to his children. They look forward to each fascinating experience their Dad will uncover along the way. His family may question his ideas at times but they never doubt it will lead to another fond memory sparked from his zeal for life.
Related RSS Feeds