Mary Thompson
Joined

Location

Maine
Profile Images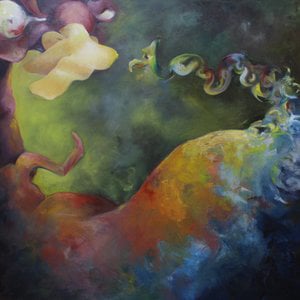 User Bio
Greetings all!
My name is Mary Thompson, and I'm an aspiring animator. I love characters. I love building stories around the characters I envision. Whether it's a drawn monster, a sculpey critter or one of the unfortunate fruits I decide needs a face - I breathe life into the inanimate. I live to create.
I grew up with cartoons. 90s Nickelodeon, the Saturday morning, The Magic School Bus. Toy Story changed my life, and from the moment I saw that film I knew my life would never be complete if I didn't find my way into the Pixar studios. I wanted to know everything about how the animators and artists created the films. I spend as much time watching the behind the scenes to almost every animated movie as well as picking apart various scenes so I could understand their foundations. My greatest dream has been to someday work on an animated movie.
I studied at Skidmore College and graduated with a Bachelors of Science in Studio Art, concentrating in Painting, Drawing and Computer Imaging. I am continuing my self education with Autodesk Maya, Blender and various computer modelling programs. Working on a film with the artists whose work I've admired since childhood is one of those goals I'll regret if I don't pursue, so I'm trying to find a way into the animation or special effects fields.
Although I love 2D art, drawing and painting being my first mediums, the theatricality of animating excites me. I feel so rewarded after seeing one of my characters come to life - even if it's only a few frames. Just being able to say, "I did that! I made it move!" is an accomplishment, and I crave that excitement in learning.
Related RSS Feeds