PLV HAVOC
Joined

Location

Donostia
Profile Images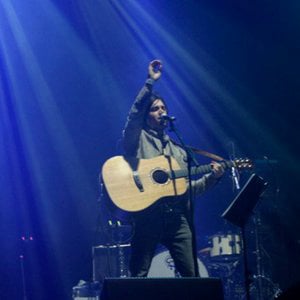 User Bio
PLV HAVOC, o Pedro Gracia Pérez de Viñaspre, o en sus propias palabras: "ya no se donde empieza uno y donde acaba el otro", es un singer-song writer afincado en Donosti.
Con dos trabajos a sus espaldas , " In the nick of time" (2007) y sobretodo " The shape of your heart" (2009), se ha convertido en "una de las referencias del Folk español y una de las revelaciones del año ( 2009/2010)" Diario montañes.
The shape of your heart (2009), "donde de forma sombría recorre el mundo onírico y melancólico del minimalista neo-folk actual" (Pablo Cabeza), le ha servido para recorrerse gran parte del Estado e introducirse por méritos propios en festivales de gran mas interés, vease Ebrovisión 2010, Cuva 2010 o Luna krea.
Se podría decir que PLV HAVOC recrea de una forma muy particular a clásicos como: Neil Young, Woody Guthrie, Gene Clark, Jhonny Cash, Bob Dylan o Tim Buckley, pero como a él le gusta decir: "creo que el formato no deja a veces ver el bosque" ,estando este mas cerca de la idea de hacer canciones atemporales e imperecederas y por tanto quizás cerca de un "clacisismo virtual".
PLV HAVOC es por acierto o por defecto un artista singular que nos habla de su mundo emocional construyendo un cuerpo expresivo a través de su voz y sus melodías. Esto quizás le lleva a terrenos deshabitados y seguramente nada convencionales sin llegar a ningún rarismo. En otros términos " Imaginacíon y sangría emocional" (Pablo Cabeza).
Y hasta aquí el PLV HAVOC de "The shape of your heart", porque en estos momentos se fragua su tercer trabajo acompañado por el guitarrista Rubén Caballero ( asiduo de Mikel Erentxun) y un puñado de músicos que llevarán la música de PLV HAVOC a otro estadío, quizás mas actual en un plano sonoro pero seguro que impregnado hasta el tuétano de su personalidad, su voz y su esencia.
Related RSS Feeds