The White Bear
Plus
Joined
Profile Images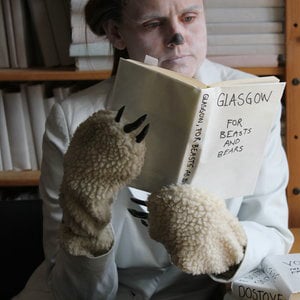 User Bio
Try and set yourself the task not to think of a white bear, and the cursed thing comes to mind every minute" Fyodor Dostoyevskij, in "Winter Notes on Summer Impressions" 1863
I am the white bear that has thus been stuck on minds since 1863, when Fyodor Dostoyevskij put me there with this mindexperiment.
However, in 2009, I managed to do what Dostoyevskij thought impossible in 1863, and came out of the head I was in. Since then I have been out of the head on several occasions.
I have been for instance, been to China to meet my bearbrothers the giant panda's, been rolling in the dirt and grit of Roskilde Festival to study stains, cathartic cleansing and white fur, investigated the beauty from within and without.
I will continue to come out and examine the ideas and consequenses of the dichotomy inner beast and shallow surface, and investigate the profound impact the idea of a true inside and a merely represantative exterior has on all kinds of fields.
Related RSS Feeds