Andrea Luka Zimmerman
Joined
Profile Images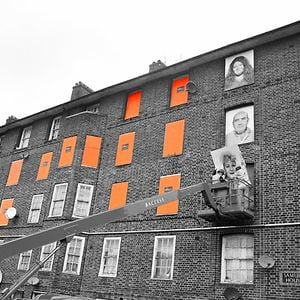 User Bio
Andrea Luka Zimmerman is a filmmaker, artist, and cultural activist.
Andrea Luka Zimmerman grew up in the largest council estate in Munich and left school at 16. After coming to London in 1991, she went to Central St. Martins College of Art. She won the 2014 Artangel Open award for her collaborative project Cycle with Adrian Jackson (of Cardboard Citizens). Her feature essay film Taskafa: Stories of the Street (66mins, 2013), a film about resistance and co-existence and voiced by John Berger, from his novel King, is told through the lives of the street dogs of Istanbul. It premiered at the city's international film festival, and in the UK at the London Film Festival.
She has been making films since 1998, originally as part of the collective Vision Machine, which worked in the USA and Indonesia, exploring the impact of globalisation, power, and denied histories. She has presented widely on her work and its concerns at numerous conferences, symposia, film festivals, cinemas, and cultural/activist spaces within the UK and internationally. Her PhD (University of the Arts London, 2007) examined the relationship between spectacular (Hollywood) and spectral (covert and special military operations) representations of political violence. From this period developed her feature essay Prisoner of War (forthcoming), which investigates US militarism and foreign policy through a character study of one of its most enduring rogue agents.
Related RSS Feeds