hachetresele
Joined

Location

Neuquén. Patagonia. Argentina.
Profile Images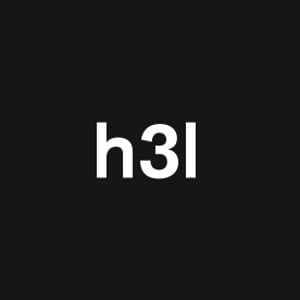 User Bio
Bio
Hachetresele nació en el año 2004 en la ciudad de Neuquén Capital, Patagonia Argentina. Fundado y dirigido desde el comienzo a la fecha por Horacio Lardiés, es partícipe de los proyectos más importantes que se producen en la Patagonia, y en el epicentro del país, Buenos Aires. Como así también para países como USA, Chile, Colombia y España.
Perfil
El estudio se desarrolla mediante la generación de proyectos comerciales, artísticos y sociales de trascendencia internacional. La interacción de estas tres líneas temáticas, argumentan la multiplicidad de posibilidades de respuesta que Hachetresele brinda como estudio de Branding no convencional.
Qué hacemos
Hachetresele produce material multidisciplinario para campañas de moda; video arte; instalaciones; arquigrafía de espacios públicos; y herramientas online de alta complejidad. Su propuesta diferenciada aborda proyectos específicos en materia de Marketing; Publicidad; Señalética; Diseño Industrial; Editorial; Packaging y material On/Off Line.
Desarrolladores de Cultura Visual
En el año 2006, H3L creó el proyecto editorial Hotel 21:30 y marcó una posición activa en la escena cultural al exportar su visión hacia diferentes espacios de arte en el mundo.
En el año 2007, el estudio desarrolló el primer Festival Internacional de Diseño en el marco de la presentación de la 2ª edición del libro "Hotel 21:30" publicado como soporte colectivo de reflexión artística.
Luego de haber realizado muestras, conferencias y talleres en las principales ciudades de Argentina y otros países, Hachetresele produjo el primer episodio del workshop "Okupa".
Presentado en la Universidad Finisterrae, ubicada en la ciudad de Santiago de Chile. Construyó así, una nueva plataforma de intercambio hacia otras culturas. Instituciones y universidades de Latinoamérica han convocado la propuesta de "Okupa" como espacio de motivación y recreación para profesionales y estudiantes.
Misión
Establecer motores de motivación para las nuevas generaciones es una responsabilidad asumida. H3L plasmó su filosofía en una línea materializada en bienes editoriales y académicos que se aprecian en sus libros, talleres, y seminarios, dedicados a reflexionar sobre el diseño y su futuro dentro de la sociedad.
---
Who We Are
Hachetresele born in 200, in Neuquén Capital city, Patagonia Argentina. Founded and directed from the beginning to the present time by Horacio Lardiés, partakes of the (o has been involved in the) major projects current in Patagonia, and in the epicenter of the country, Buenos Aires. As well as for countries like USA, Chile, Colombia and Spain.
Profile
H3L develops itself through the production of commercials, artistic and social contents of international significance. The interaction of these three thematic lines, argue the multiplicity of response options provided by an unconventional branding study.
What We Do
Hachetresele produce multidisciplinary material based in fashion campaigns, video art, installations, public spaces design, and highly complex online tolos. Their innovative proposal addresses specific services differentiated in Marketing, Advertising, Signage, Industrial Design, Editorial, Packaging and Material On / Off Line.
Visual Culture Developers
In 2006, the study created the editorial H3L "Hotel 21:30" and scored an active role in the cultural scene in exporting its vision for different areas of art in the world.
In 2007, Hachetresele developed the first International Design Festival as part of the presentation of the second edition of the book "Hotel 21:30" published as a support group of artistic reflection.
After carrying out exhibitions, conferences and workshops in the major cities of Argentina and other countries, H3L produced the first episode of "Okupa". Featured at the Finisterrae University, located in Santiago, Chile. Launched as a new trading support to other cultures.
Latin American companies and institution have called "Okupa" as a motivation and recreation space designed for professionals and students.
Mission
Set creative engines for the new generation are one of our assumed responsibilities.
H3L laid out its philosophy in a line materialized in editorial and academic goods. Embodied in their books, workshops, and semirars dedicated to reflect on the design and it future in the society.
Related RSS Feeds