Black Rose Productions, Inc.
Joined

Location

409 Route 112 Port Jefferson Sta
Profile Images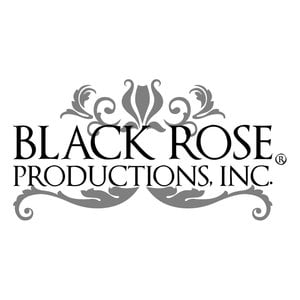 User Bio
Black Rose Productions Inc is a publishing, management, production company operating in the heart of an entertainment law firm. The law firm of Tierney and Tierney Attorneys at Law 409 Route 112 Port Jefferson Station, NY 11776.
Services provided by Black Rose Productions Inc:
Album Design(Graphics)
Animation
Consultations
Copyright filing
Digital Distribution of original and licensed material
Filing trademark applications including research
Film Production
Music Production
The Solicitation of Intellectual Properties to Major Publishers and Licensing companies
The enforcement of internet slander
The enforcement of copyright and trademark infringement
Video Production
Video/Film Storyboards
Website Design and Hosting
How To Submit Original Material To Black Rose Productions Inc:
Your original copyrighted material must be submitted through an attorney or a reputable industry professional only. On rare occasions and after careful consideration Black Rose Productions Inc might get involved in the management and publishing of an artist. Black Rose Productions Inc does not charge a fee for management or publishing.
Please be aware of many imitators and individuals with total disregard of the law. Black Rose is a federal registration 1214374 registered October 26, 1980 belonging to Tito Batista President of Black Rose Productions Inc. No other individuals are authorize to use this federal registration without a licensing agreement. All others are in violation of copyright law and you should not do business with these violators infringing on our federal registration Black Rose.
Please have your legal representatives submit your copyrighted material to the attention of Cedric Etienne the Director of International Submissions of Intellectual Properties to Black Rose Productions Inc. No other person or individuals are authorize to review submissions on behalf of Black Rose Productions Inc. All submissions must go through Cedric Etienne only. Cedric_Etienne@BlackRoseProductions.com (631) 928-0660
Artist Roster:
Alan & Lea Cuffy
Arek Religa
Black Rose(the band)
Chris Carbery
Danny James
Dr. Bob
Eclipse
Gor
Jim Cherry
Lance Koonah
Layaway
Lew Charles
Organic Sound Machine
Paul Val
Roger Evans
Sabrina Shaheen
Scott Kahn
Split Leaf
Uppercut(studio band)
Zmbyr Jazzmin
Producers currently and previously producing for Black Rose Productions Inc. All of these producers have more than a 20 year history with Black Rose Productions Inc and its president Tito Batista:
Brian Drago
Chris Pati
Joe Borgess
John Bastineli
John Pandolfo
Mike Lorelo
Tommy Uzzo
Tom Kiante
Black Rose was established in 1969 in common law use and registered as a federal trademark in 1980 by the law firm of Frommer Lawrence & Haug LLP 745 Fifth Avenue New Yok, NY. Black Rose managed several musicians that played the musical cues for the NBC Emmy Award winning show "The Cosbys" featuring Bill Cosby. Black Rose Productions Inc previously held a fifteen year publishing relationship with BMG Music Publishing. Black Rose Productions Inc is responsible for several platinum records released in the Pacific including a number one record on PolyGram. Our Catalogue consists of over two thousand titles in all genres of music including Pop, R&B, Rock, Hip Hop, Rap, Blues, Reggae, Country etc. Black Rose is currently producing a new album produced by John Pandolfo featuring Brent Carter former lead singer of Tower of Power. These compositions were all written by Roger Evans and will soon be available on iTunes and other digital distributors.
Related RSS Feeds