Paul Richards
Plus
Joined

Location

Oakland, CA
Profile Images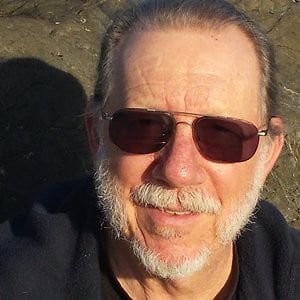 User Bio
Born in San Francisco, resident in Oakland since 1948. Retired carpenter with a Ph.D. in economic history, now working as a Publisher and Photo Archivist with Estuary Press. Grandfather of 5, married to Nina Serrano. Videographer and publisher, I archive and license the photography of my father, Harvey Richards (1912-2001) who documented the upheavals of the 1960's on the west coast, as well as voter registration campaigns in Mississippi in 1963 and 1964, the California farm worker movements of 1958-1966, the peace and anti-Vietnam war protests of the 1960's and 1970's, and the deforestation of northern California and Oregon as well as other subjects.
External Links
Harvey Richards Media Archive - Licensing and publishing photo of my father, Harvey Richards who photographed West Coast radical movements from 1958 to 1982.
Nina Serrano Website - Home of poetry, films, video and writings of Nina Serrano.
Estuary Press - Publisher of Heart Songs, Heart's Journey and Heart Strong by Nina Serrano and outlet for Harvey Richards photography and films.