TheSingularFactory
Plus
Joined
Profile Images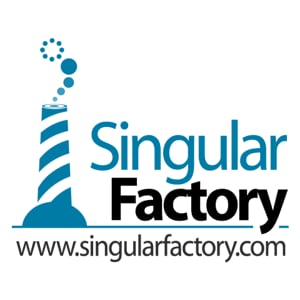 User Bio
In 2011, Singular Factory was founded by Gustavo Medina, our CEO. Since then, we have been growing, creating new associated companies, developing a lot of digital projects, and the most important thing: having fun with all that. Constant innovation is our main secret. We focus our activity in creating new services and products that add value to our investors.
We have a global vision of our business, therefore our target market is worldwide . That is because although we know that we are based in a very good place to live and conform a very skilled team, we are also aware that our market is worldwide. Singular Factory teams work with agile developing methods and offer pragmatism, flexibility and good humour :-)
Reasonable criteria are usually adopted in our business decisions, and we have been always advancing market demands, in terms of clients, employers and the society itself. Since May 2014, new friends and investors have joined us. They will help us to go forward and reach our vision.
We understand corporative responsibility as the counterpart of the company's freedom as much as the essential element to achieve a long-term sustainable development. In this terms, our strategy is built on a friendly work environment which enables the reconciliation of work time and family life for our developers, as well as our commitment with solidarity projects.
Related RSS Feeds