Keith Neltner
Plus
Joined

Location

Camp Springs
Profile Images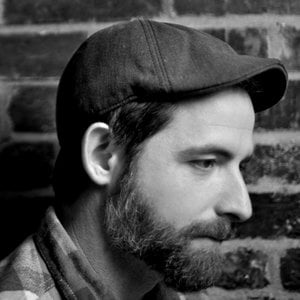 User Bio
A farm is a fertile place.
But for Keith Neltner, raised on a fourth-generation family farm among the blue-smoke hills of Camp Springs, Kentucky, the black dirt was perfect for growing ideas.
Neltner, a nationally-known artist, designer, illustrator and creative director, brings a farmer's sweat to the street vibe, resulting in urban art that works hard as a plow mule.
From the time he could grip a pen, he drew on anything he could find: Crates, labels, 2x4s, rusted tin, whatever. (Nothing's ever wasted on a farm.) This instilled in his spirit an appreciation for texture, heritage, honesty, resulting in the hand-crafted feel that shows up in his work to this day.
Over the past 14 years, Keith worked in Cincinnati's best-respected firms including Landor, Bridge Worldwide, WonderGroup. Keith works from a studio in traditional red barn construction near the Ohio river. He collaborates with nationally acclaimed writers, illustrators, and digital talent to produce stunningly crafted communications.
Keith's work in design, packaging and advertising is well documented, as is his reputation for brand expression among the music industry's most progressive artists: Shooter Jennings, Hank Williams III, Sector 9, Sanctuary Records, House of Blues, The Kentucky Struts, and countless others.
Today, Keith and his wife, Amy, daughter Quinn and son Emery live in a 168-year-old house near his family's original homestead in Camp Springs.
And the earth continues to provide for all of them.