JesseJaeo Tolbert
Joined

Location

New York,Montreal QC
Profile Images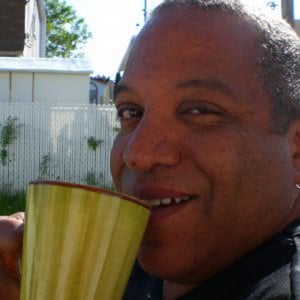 User Bio
Jesse Jaeo Tolbert
Producer, Recording Engineer, Composer, and Guitarist
jessejaeo.com 514-294-7591
Curriculum Vitae
CERTIFICATIONS AND AWARDS
Juno Nominations and Distinguished Projects
o Slim Williams Pulse of the Planet (Phi/Dep/Universal, Canada 2008)
o Coral Egan Magnify (Justin Time Records, Canada 2008)
Grammy Nomination 2006 BEST RAP PERFORMANCE
Ying Yang Twins "Wait (The Whisper Song)" (TVT Records 2005)
RIAA Certification: Platinum
Ying Yang Twins United States of Atlanta (TVT Records 2005)
OVERVIEW
Recording engineering and production; MIDI and drum programming; tracking; mixing, mastering, and post production for music, film and television, voiceover, and commercial work; music performance and recording proficiency and credentials in Jazz, R&B, Funk, Rock, Blues, Hip-Hop, Reggae, Gospel, World Music, Reggaeton, Dance, Euro House, Deep House, Pop/Top 40, and commercial work including time code cuing for film and television; session booking; session management; session budget development and allocation; session leadership as both producer and engineer; studio operations; personnel management; intern/apprentice acquisition and supervision; analog and digital troubleshooting; studio scheduling; invoicing/billing, accounting, and collections; session reports; recording and engineering instruction; music direction over instrumentalists and vocalists; conducting; scoring; arranging; sequencing and notation; advertising and promotions; client and talent recruitment; cue sheets; music publishing; A&R; artist management and development; and a diverse cache of clients in music, arts, and advertising in individual, non-profit, corporate, and major record label affiliated industry.
PRODUCTION AND ENGINEERING
Unity Gain Productions; Montreal, Canada 2005-present
Principal and Chief Engineer
Clients Served:

• Dep
• Coral Egan
• The Fugees
• Ms. Lauryn Hill
• Phi Group
• Sony Music Group
• Sony Music Canada
• SuLE
• Universal Music Group
• Urban Heat Records
• Slim Williams

Freelance Production and Engineering Services 2002-2005
Clients Served:

• Big Daddy Kane (Inebriated Rhythm)
• Bizzy Bone (TVT Records)
• Bun B (TVT Records)
• D12 (Aftermath Records)
• Delilah (Groove United)
• Chuck Dogg (Spektrum
Music/Firefactory)
• Stephanie Dotson (Artemis Gospel)
• Eminem (Aftermath/Shady Records)
• Groove United Records
• KRS-One (Inebriated Rhythm)
• Dean James (Silhouette)
• Jay Poww –(Powwermoves)
• Pastor Ed (KMillion)
• Saturday Night Agenda (Inebriated
Rhythm)
• Scarface (Runaway Slave)
• Dave Sereny (Groove United)
• Ying Yang Twins (TVT Records)
• Mario Winans (Bad Boy Entertainment)
Sound Techniques and Newbury Sound; Boston, MA 1987-1998
Freelance Engineer
Clients Served:


• Almighty RSO (Tommy Boy Records)
• CBC
• Bud Collins/USTA
• Estavon Glover/MotorJam Records
• JVC
• Made Men (Tommy Boy Records)
• Marky Mark and the Funky Bunch
(Interscope/East West)
• Berklee College of Music
• Never Endum Referendum
• New Kids On The Block (Columbia)
• Maurice Starr/General Entertainment
• Toronto Raptors Foundation
• U.S. Tennis Association/Bud Collins
• Uptown Horns (PID)
• Darcie-Nicole Wicknick

JET Productions: Boston, MA 1989-1993
Principal and Chief Composer/Producer
Clients Served:
• Kaos
• The Mariachis
• Almighty BossTones
• Kevin Macklin
• Lost Boys
• Impact Target Marketing
• Fidelity Investments
• Dave Ellis
• JC Monee
• Michaels Messina
• Numerous radio spots and commercial music clients
Technical Knockout Sound & Graphics Communications; Boston, MA 1995-1998
Co-President, Chief Engineer, Composer, and Producer
Clients Served:

• The Black Pages Directory
• B. Smoooth
• Butter Productions
• Chris Tian Ciluffo
• Fidelity Investments
• Ford Motor Company
• Fox Television
• Great American Smoke-Out
• Just For Laughs Comedy Festival with
Bernie Mac and Slim Williams
• M.I.A. (Made in America)
• Two Thumbs Up!
United Sound Systems; Detroit, MI 1982-1987
Assistant Engineer/Publisher Assistant

Assistant Engineer/Assistant to Donald Davis, Producer/Record Exec./Former Vice President of Stax Records, Owner of Groovesville Music Publishing
Session reporting, session scheduling, audio troubleshooting, microphone setup, cuing and editing, license clearance administration, copyright administration, contract drafting, royalty statement preparation, general administrative assistance
Clients Served:

• Amp Fiddler
• Brides of Funkenstein
• George Clinton
• Donald Davis
• Chico DeBarge
• Eurythmics
• Andre Foxxe
• Aretha Franklin
• Groovesville Music Publishing
• P-Funk All Stars
• Red Hot Chili Peppers
• Ross Roy Advertising
• Narada Michael Walden
• The Winans
• BeBe & CeCe Winans


CONSULTING AND SALES
Government of The Gambia; Africa 2006
Guitar Center; Houston, TX 2004-2005
Pro Tools Specialist/Sales
Guitar Center; Detroit, MI 2000-2003
Hi-Tech Manager/Pro Tools Specialist/Sales

West Insurance Group; Boston, MA 1995
Insurance Representative/Certified Broker: Commercial, Liability, and Property
Berklee College of Music; Boston, MA 1989-1995
Admissions Representative and Counselor
Integral contributions in design and implementation of the Berklee SYSTEM5 Scholarship program and
of the college's Multicultural Recruitment Plan; admissions application processing; information session leadership; marketing and direct sales; new student recruitment and advising; service on Admissions Board, world and domestic travel to lead recruitment events; planning, staging, and coordinating recruitment events nationally; budget and expense administration.
TEACHING
TKO Sound and Graphic Communications; Boston, MA 1994-1998
Developed comprehensive apprenticeship program for promising A&R Representatives and Studio Engineers (non-accredited)
M Studio Music; Detroit, MI 1980–1982
Guitar Instructor
Theory and performance, mixed levels
LIVE PERFORMANCES AND LIVE PRODUCTION ADMINISTRATION
1987-1999
• Asian Music Tour of Philippines, Malaysia, Singapore, China, and Indonesia as Guitarist with Canadian group ShadesBand
• Walter Beasley – band member with two (2) video appearances
• Dizzy Gillespie – short stint sideman for New York summer festivals
• Marlena Shaw – concert performances supporting her album Take a Bite
• Two Thumbs Up! - private functions, corporate events, and Northeast venues
• Andre Ward - electric guitarist, band member
• Performances throughout the Northeast, the Midwest, and Montreal, Canada
EDUCATION/ACCREDITATION
Digidesign; Daly City, California 2003
Pro Tools Certification
Berklee College of Music; Boston, MA 1990
Bachelor of Music with Honors; Music Production and Engineering
Wayne State University; Detroit, MI 1984
Bachelor of Arts
Major: Music Industry Management Minor: Communications
Guitar studies with Earl Klugh; Detroit, MI 1975-1979
PROGRAMS/APPLICATIONS

• All applied hardware in professional digital and analog recording studio setups
• Mac and PC environment proficiency
• Digidesign ProTools HD
• Final Cut Pro HD
• Adobe Photoshop
• Contribute
• Macromedia Dreamweaver
• Adobe Illustrator
• Digital Performer
• Finale
• Logic
• Microsoft Office Suite
• Quicken
• Claris Works
• iLife

HARDWARE
• Solid State Logic consoles
• Digidesign Pro Control
• Digidesign Control 24
• Mastery of analog and digital consoles; practical and theoretical application
DISCOGRAPHY (partial listing)
• Slim Williams – Pulse of the Planet – 2007 – Phi/Dep Universal
• SuLE – The Fall – 2007 – EluS Records
• Coral Egan – Magnify – 2007 – Justin Time Records
• Stephanie Dotson – Miracles Still Happen – 2006 - Artemis Gospel Records
• Dean James – Brighter Days – 2006 -Silouette Records
• Ying Yang Twins – United States of Atlanta – 2005 – TVT Records
• Brotha' Ed – Thru it All –2005- Kmillion Records
• Groove United – The Jazz Room – 2004 – Groove United Records
• Andre Foxxe – I'm Funkd and I'm Proud – 1993 – Vanity
Related RSS Feeds