Tyrone Mitchell
Joined

Location

Toronto
Profile Images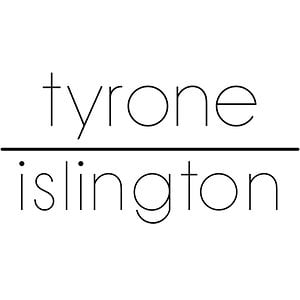 User Bio
The Photographer
I am Tyrone Mitchell (Tyrone islington) a freelance photographer/videographer from Toronto, Canada. I have been doing photography for over five years, ranging from landscape to semi-nude. A Media Communications graduate, I am very easy to work with, and am open to any photography ideas.
What camera do you own/use?
I use a Nikon D7100 as my main camera, with my Nikon D60 acting as a back-up/secondary camera.
Why is Photography important to you?
I'm an imaginative person, an image will have more of an impact on me than something written or spoken because an image freezes a moment or memory in time that can say a thousand words to someone or just one word to a thousand people. I want to capture all the moments I can for others to see and to learn from.
Who or what influenced you to become a photographer?
No one really influenced me in to photography, but I think what motivated me was that photography was a chance to meet new people and to network with others. A photographer I look up on right now would be Scott Kelby, a very good sport photographer from Florida.
What types of photography do you specialize in?
Even though I have experience with many types of photography, My site/focus will be on five types: Sports, Family, Toy, Nature, & Fashion (Street/Pin-Up). But still, if needed for any other photography work, I will be glad to do it.
My Photography Equipment:
Nikon D7100
Nikon D60 (Back-up)
AF-S DX Zoom Nikkor 18-55 mm f/3.5-5.6G
AF-S DX Nikkor 35mm F/1.8G Prime Lens
Sigma AF 70-300 F4-5.6 Macro Zoom Lens
SB-700 Speedlight
SB-400 Speedlight (Back-up)
PocketBox Round "8.5
Nikon SG-3IR Flash Sensor
Three ND Filters (ND2, 4 & 8)
Tripods (small & average sized)
Lamps (2) for lighting
Programs I know to use:
Photoshop Lightroom 4
Photoshop CS5/CS6
Adobe Bridge CS5/CS6
Adobe Premiere Pro CS5/CS6
Adobe After Effects CS5/CS6
Adobe Indesign CS5/CS6
Final Cut Pro
Photoshop Elements 8
Related RSS Feeds