perfectthewayweare
Joined

Location

Canada
Profile Images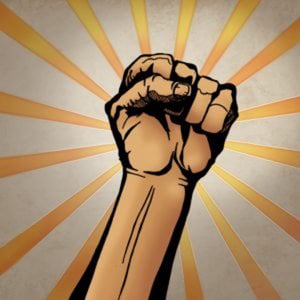 User Bio
We're proud to be Canadian—is that enough?
Young Canadians Promote Informed Voting on Election Day
October 3, 2008 – Vancouver, BC – October 14th may be the most discussed election date in recent memory; individuals' voices—and votes—have never mattered more. Perfectthewayweare.ca, an online resource website and video, was created by a group of young Canadians who want to draw attention to some of the major issues Canada is facing right now. They launched this viral movement to ensure that all Canadians are informed on the positions of each party and have the resources available to them to make an educated vote on Election Day.
Perfectthewayweare.ca is a project by a group of Vancouver Film School graduates and faculty. The designers and artists hope to change the minds of those who believe that young voters are a generation apathetic to politics. This collaboration was developed in the belief that our enthusiasm might provide a spark for others who may be hesitant to speak up because they feel their voice won't be heard.
The issues highlighted in the video and online (Arts & Culture, Afghanistan, Health Care, Education, and Environmental Issues) are more complex than they seem. These tools have been created as a starting point to generate conversation between all Canadians, no matter where they live. Our role as Canadian citizens in the process has only begun, and we as Canadians need to make our voices heard on October 14th.
Morgan Jeske, spokesperson for the group, commented: "We're not trying to encourage people to vote for any particular party, we just want people who care about Canada's future to think about the issues that affect our lives." He added, "We want to provoke people to research their choice at the polls and think in regard of the issues that are shaping our country and that are important to us."
Join the conversation; make your voice known. And get out and vote on October 14th.
- 30 -
For more information and to view the video visit perfectthewayweare.ca
To join the Facebook group go to: facebook.com/group.php?gid=35170247428
For an interview with a Perfectthewayweare.ca spokesperson, contact Media Relations:
Sarah Richards, Sarah Vilay
Media Relations (BC) Media Relations (AB)
T. (604) 313-1366 T. (780) 938-9015
E. srichards@perfectthewayweare.ca E. svilay@perfectthewayweare.ca
Related RSS Feeds