Profile Images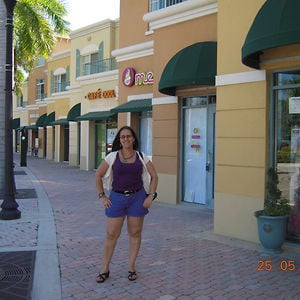 User Bio
cibele dantas has not yet updated their profile :(
Related RSS Feeds
cibele dantas does not have any videos yet.
Recent Activity
Wow ... Awesome video ! The best I have ever see it!! Just love it! Congratulation !!!

Que legal muito Obrigada! :0)

Nossa nem fale isto, eu queria ate da o download pra salvar para mim, ja que moro fora do Brasil por muitos anos, entao cada coisa vindo da terrinha e um tesouro pra mim. Hj enquanto estou trabalhando ja escutei 2 vezes o video e tb os outros seus.…

I love this song! Brought me back at a very good time of my life1 Thanks for that! :0) Great Video! love it! :0)

Nossa, que show Maravilhoso, agradeco a Voce justo e a minha irma Giovanna que me enviou este video...amei! Um dos shows mais emocionantes que o Rei ja fez! Alias a maioria das musicas que ele cantou sao minhas favoritas,e a primeira vez que vejo…

Amzing Video, i always want to visit Israel! Know i am Sure one day i will visit my Friend Rafi in Israel, pretty Country and amazing people! love it!