rip kastaris
Joined

Location

St. Louis, Missouri
Profile Images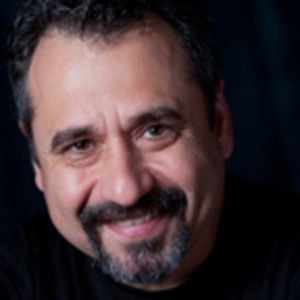 User Bio
Profile
A highly skilled film maker, designer, educator and artist with a track record of award winning strategies for clients globally. A visionary with extensive experience authoring, producing and implementing programs from concept and branding to final packaging and distribution for a wide array of audiences. Four-time-consecutive Olympic Artist for the US and Greek Olympic Committees.
Skills
Comprehensive experience in creative direction and production of print campaigns, electronic presentations, short films and monumental public works of art
Strong analytical skills, capable of understanding and assessing conditions and implementing appropriate solutions.
Excellent team skills for cooperative problem solving as part of a professional group of specialists
Proficient in using computer programs to create images, electronic presentations and films with the ability to master new software easily
Excellent presenter in internal and client settings
Teacher and curriculum designer at levels from grade school to university courses
A story teller with a sense of humor that can bring levity to tense situations
Selected Work Experience
Petra Fine Art, Inc Owner/Creative Director and Principal Artist 1983 - Present Professional creative services, original art and art publishing with clients world wide.
Alton Godfrey Rotary Project Manager / Muralist / Event Coordinator 2009 - 2010
Produced a four story urban mural that changed the city of Alton, Illinois. Created community involvement that included children who were directed to help produce the under water creatures and plant life below the surface of a Mississippi Steamboat mural and a city wide celebration that dedicated the mural to the working public. Spoke on radio interviews and wrote articles published in The Alton Telegraph and the Hellenic Voice in Boston.
US and Greek Olympic Committees Official Artist 2002 - 2008
Created original art representing and funding US and Greek Athletes for Salt Lake 2002, Athens 2004, Torino 2006 and Beijing 2008
National Hellenic Museum Creative Director / Graphic Designer /
Artist 9-2008 to 1-2009
Designed, produced and installed one man show, "Rings of Fire - The Journey of an Olympic Artist" for public display that exhibited the preliminary and final art of four consecutive Olympiads.
Hellenic Cultural Foundation Project Manager / Creative Director / 1989 -2005
Led the campaign that raised near one million dollars to place and international tribute in Greece. Designed, created and installed "Kyklos -Circle of Glory" a monumental image and sculpture permanently placed in Athens Olympic Stadium
The Rock Star "Sting" Designer / Illustrator
Created original illustrations for use in an interactive CD Rom called "All This Time" that took users of the software on a journey through Sting's music and life.
Neiman, Maring & Kanefiled Designer/Art Director 1981 - 1983
Designed and produced corporate identity programs and print communications. Art directed photography, oversaw print production and promotions for service based clients.
Selected Teaching Experience
University of Missouri - St. Louis - Adjunct History Professor
Currently teaching an interdisciplinary course on Greek History from the vantage point of Joseph Campbell's "Hero with a Thousand Faces" circular path premiss. Students write their own journal of events which include the examination of the Hero in the foundation of the Olympics starting in 776 BCE, (physical excellence), The Golden age of Athens, (psychological excellence) and the early Byzantine Empire of the first centuries AD ( the idea of eternity and spiritual excellence).
Parkway School District - Curriculum Designer and Program Consultant
Led "Mosaics" Graphic Design training program for teachers and students. Consulted eight district art teachers to administer project to 40 forth grade students. Training was done through the "My Favorite Day" publishing project which utilized the student's hand made art, digital cameras and Apple laptops to produce a 12 page personal youth journal, authored, designed and produced by each student.
Northeastern Illinois University - Film Maker and Greek Symposium Speaker
Produced the documentary film, "Byzantine Voices - Mosaic of Eternity". This film interviewed three experts, a recognized contemporary architect, theologian and iconographer about the two millennium Byzantine tradition of creating sacred space through forms and images in a living arts tradition.

Greek Orthodox Metropolis of Chicago - Iconography and Sacred Arts Workshop
Designed several projects including Byzantine Icon Writing, Mosaics and Tooled Metal Relief art that teaches over 400 youth each year about the art traditions and theology of the Byzantine style and Orthodox Faith.
Education
Washington University School of Fine Arts, BFA 1982, St. Louis, MO
Tykeridis School of Art in Thessaloniki, Greece - 2009 course on Byzantine Iconography in the traditional Egg Tempera technique.
Selected Honors
Associated Church Press - 2009 National Award of Excellence for illustrations published with a research article on the history of languages in Biblical Text, Witness Magazine, a publication of the National Lutheran Church.
The Elios Society - 2003 Artist of the Year Award by San Francisco based foundation. Honored with Nia Vardalos, Star of "My Big Fat Greek Wedding," Jim Gianopoulos, President of 20th Century Fox, and John Aniston, Hollywood Actor at a biannual event that recognizes Hellenic Americans in the arts.
Affton Alumni Association - 2004 Induction into the Affton Alumni Hall of Fame along with actor John Goodman and others who are recognized for their outstanding achievements as graduates of the district.
American Hellenic Educational Progressive Association - 2000 "AHEPAn of The Year" for work done to secure permanent placement of international art tribute in Athens Olympic Stadium.
Washington University – 1982 School of Fine Arts, Valedictorian
Washington University - 1978-82 John T. Milliken Art Performance Award for all undergraduate years, consecutively,
Related RSS Feeds