Philip Ulanowsky
Joined

Location

Viriginia
Profile Images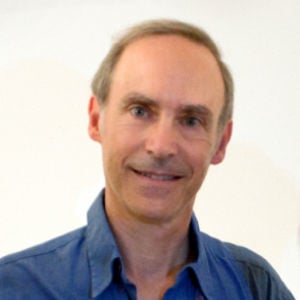 User Bio
A professional photographer for several decades, I did everything from photojournalism to jewelry, ending up primarily in portraiture and architectural interiors, all in the days before digital took over. For about 15 years, worked occasionally freelance as a camera op on events for a Washington, D.C. area video company, as well as DP for conference and (very) small studio events and webcasts. Unable to make enough with photography, since I had no interest in the business side of it, I have worked for about 7 years for an IT as a DTP.
Have helped set up some low-budget studios, and taught lighting informally to associates in the political/philosophical movement that has been my primary concern for over 39 years.
Have read a good deal about video and cinematography for years, but am way outpaced by the technology. I know F-stops, not codecs. Unfortunately, I have little time to do much. My one ongoing project is taping interviews of associates in the association, for history's sake.
Canon GL-1,Vixia HF200,mini-fluid head on a heavy Manfrotto, small Lowel kit, a couple of wired Sony lavs. W7 PC w/ i5, Vegas Studio 12, hoping to have a separate machine for video eventually. We all have dreams...
Related RSS Feeds
Philip Ulanowsky does not have any videos yet.
Recent Activity
Likewise, I appreciate having the opportunity, from Virginia, to see a bit of your professional world. Thank you!

Interesting approach, but inadequate. The key to fusion is not placating the wind and solar folks, but educating our children as well as adults to the qualitative difference, not merely quantitative (albeit vast), as we move towards the much higher…

I have almost completed a tutorial on the use of China balls with CFLs for interior location lighting. It would be my first video post on any Internet site, and I'm putting a finger to the wind here first, for two reasons, primarily: 1. It's not…

Life is precious, and this affirmation, so beautifully told through the medium of film, speaks to the deepest aspirations that so many of our citizens have, over the recent decades, either forgotten or been robbed of. Thank you, from one familiar…