Patricia Mytime
Joined

Location

QUEENS, NY
Profile Images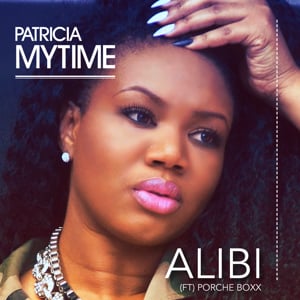 User Bio
"Patricia Mytime" - Text the Word MYTIME to 768848 to get the video sent straight to your phone
On iTunes Now!!! - itunes.apple.com/us/album/alibi-feat.-porche-boxx-single/id888952615
One of the most significant contributors to modern-day R&B is Patricia Mytime. She has become a much sought after singer and song-writer in the music industry. She is distinguished by her soulful voice, writing style and vocal arranging. Patricia is often likened to one of her idols, Aretha Franklin. Patricia Mytime, born Patricia Muldrow in Far Rockaway, NY to Dianne Muldrow and Johnny Muldrow. Her father was an R&B and gospel recording artist singing with "B.T Express", "The Brooklyn All-Stars" and "The Mighty Clouds of Joy". He also had a solo career at which time he released his own album that made it to the billboards in the 1950's. At 11 only years old Patricia would write R&B songs. Her writing and arranging style would demonstrate how church quartet music influenced her creatively; she had created her own style of music.
In High school, with friends Queen Boone and Diamond Malone, Patricia Mytime formed the group "Dejavu" launching her music career. Dejavu met Harve Pierre, who was then President of Bad Boy Records. Unbeknownst to Patricia this encounter would ultimately secure them a recording contract with RCA Records. Patricia became the lead vocalist and writer for the group. She went on to pursue a solo career after Dejavu's contract ended with RCA. Harve Pierre and Nasheem Myrick supported her decision and managed her career as a solo Artist /Writer at the age of 16yrs old and renamed her Deige short of Dejavu. While writing and recording non-stop, Patricia became a background singer for Faith Evans and made a special appearance in Notorious B.I.G's "Big Poppa", "One more Chance" & Faith Evans "You Use To Love Me" videos. By this time Patricia had grown as part of the Bad Boy family where she was known as "Babygirl" of the camp. From ages 16 to 18yrs old Patricia appeared in numerous videos and her first released single featured with Mic Geronimo, song entitled "Master I.C." She then Co-Wrote & vocal arranged Mic Geronimo's single "Nothin Move but the Money" Produced by Sean Puffy Combs (Bad Boy). Patricia's first placement as a writer on a platinum group's album "SWV" song entitled "When you cry I cry". During that time Patricia Mytime & her husband Roland Conner gave birth to their first child. Although Patricia Mytime continued to write and record she eventually decided to take a hiatus to care for her growing family.
Patricia Mytime never stopped performing, she could be found at Chaz & Wilsons or The Village Underground. She established new industry relationships leading to an increased writing catalog working with several executives, producers and artists alike. Patricia has branched out into film and media. Merging music and media Patricia started Mo Jingles Inc. in 2008, creating music for commercials and film. Through an initiative Rebirth Sound Entertainment, Patricia created platform to showcase for unexposed producers and song writers.
Patricia Mytime recorded & released her Album to introduce her music to the world entitled "Mytime Is Now" (currently on Itunes, Amazon mp3, GooglePlay) which created quite a buzz. Currently Patricia Mytime is working on her sophomore album and documentary, "The Factz Of Life". Patricia teamed up with Mobile Marketing Company "SotuLife" and is due to launch her Mobile Campaign June 2014. Be on the lookout for her upcoming single "Alibi" ft Porche Boxx is being released June 12, 2014.
Related RSS Feeds