Cassandra Witteman
Joined

Location

Toronto, Ontario, Canada
Profile Images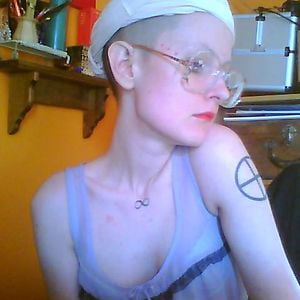 User Bio
When I was a child, I used to sit in my backyard to listen to what the wind would tell me. I would spread wildflower seeds through a forest of sumac trees and place offerings on a concrete slab. It was these times that initiated me into the awareness of a deeper meaning, and these gestures seemed to add to this meaning, to a relationship that I was developing with the land. It was also at this time that my grandmother was my greatest confidant; her mental illness did nothing to circumvent her beauty and her unique outlook on the world taught me a great deal about the cruelty and kindness of human nature.
Both of my parents were struggling with poverty as well as their addictions and when I was 13, my father became disabled after a serious motorcycle accident. My mother encouraged me to make art to help me through these difficult times. Art is a refuge for me, a place where I can go to investigate my emotions, to clarify my struggles and to create meaning out of the sufferings and joys of life.
I have come to performance as my main artistic interest, as it allows me to interact with others in an immediate way. In my past work, I sought to create intimate and safe spaces so that relative strangers could inhabit a deeper emotional truth. I take a lot of risks in my work; by opening myself up, I attempt to give others the opportunity to feel.
I do performances that reflect the kinds of events that I need to happen in my life in order to be happy. I am invested in the creation of rituals, not only for myself but for indeterminate strangers in the hope that I will be able to contribute to the creation of the kind of world that I have always wanted to exist.
In my work now, I seek to deal with issues of the body as it intersects with corporeal and physical states, especially related with the question of the body as a natural object. In my illustrations and painting, I often verge into the territory of the mystical and archetypal feminine. I create sacred symbols and stories that convey the personal struggle to find our own sources of power and wisdom.
Related RSS Feeds