Profile Images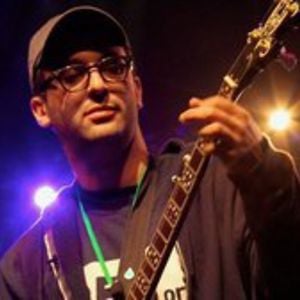 User Bio
Josh Fox is the founder and producing artistic director of the International WOW Company. Josh has written/directed/produced two feature films and over twenty-five full-length works for the stage, which have premiered in New York, Asia and Europe.

GASLAND, which Josh wrote, directed and shot, is a film about the largest onshore natural gas drilling campaign in US History which threatens to invade huge areas of the northeastern US, including New York city's watershed. The film was nominated for the 2011 Academy Award for best documentary, Won the 2011 Emmy for best non fiction directing and was nominated for three other Emmys including best documentary, best writing and best cinematography, has been nominated for best Documentary Screenplay by the WGA, won the Environmental Media Association Award for best documentary and as a result of Josh's activism and campaigning on the issue of gas drilling Josh was awarded the 2010 Lennon Ono Grant for Peace by Yoko Ono in a ceremony on John Lennon's 70th birthday in Reykjavik Iceland this October. It premiered at the Sundance film festival 2010, where it was awarded the 2010 Special Jury Prize for Documentary. In June of 2010 it premiered on HBO to an audience of 3 million homes, was seen by over 200,000 audience members in its 110 city grassroots tour and has been released by New Video on DVD and has been seen by 40 million people in 30 countries world wide. As a national spokesman on the issues of the contamination resulting from fossil fuel extraction, Josh has appeared on the Daily Show, The Keith Olbermann show, PBS Now, numerous times on CNN, Democracy Now, MSNBC, CBS and NBC nightly news as well as numerous other TV and radio appearances.

His two most recent projects, the workshop for RECONSTRUCTION, a stage drama, and GASLAND, a documentary feature film, represent a shift away from international collaboration themes in his work towards work focused on sustainability and the problems with fossil fuels and the need to transition to green energy.

Awards and citations. Humanitarian and Environmental awards: 2010 John Lennon/ Yoko Ono Peace Prize, 2011 Planet Defender Award from Rock the Earth, 2011 Citizens Campaign for the Environment Equinox Award, Eco-Champion Manayunk/Philadelphia City Council, Recipient of numerous congressional, state, local and county citations and proclamations. Film and Arts awards: Nominated for Best Documentary Oscar, 2011, Won Emmy for best non fiction programming, 2011 Nominated for 3 Emmy Awards including Best Doc, Writer, and Camera, Nominated for Best Documentary Screenplay Writer's Guild of America, Won Environmental Media Award for Best Documentary, Won best graphic design 2011 Cinema Eye awards, Nominated for IDA Pare Lorentz Award, Won 2010 Sundance Film Festival Special Jury Prize, Won Big Sky Film Fest Artistic Vision Award, Won Yale Environmental Film Fest Grand Jury Prize, Won Sarasota International Film Fest Special Jury Prize, Won Traverse City Film Festival Best Environmental Documentary, Listed as Current TV 50 Best Documentaries of all time, Listed as Outside Magazine 25 most influential Docs of all time, Nominated for Drama Desk Award for Innovative Theatrical Experience, Won 2008 Otto Award for Theatre with a social mission.

His recent work for the stage includes SURRENDER, an interactive war epic premiering in New York City, which was nominated for a 2009 Drama Desk Award and AUTO DA FE, which premiered in New York and will tour to Japan in 2011. All of Josh's work including THE BOMB, THE EXPENSE OF SPIRIT, HYPERREAL AMERICA and the DEATH OF NATIONS cycle, is produced and created, with the award winning International WOW Company, a theater and film group with membership of over 100 actors, dancers, musicians, technical, and visual artists spanning 30 countries on 4 continents. The New York Times hailed him as "one of the most adventurous impresarios of the New York avant-garde" and Time Out NY called him "one of downtown's most audacious auteurs," citing his "brilliantly resourceful mastery of stagecraft." Josh earned his BA from Columbia University.
Related RSS Feeds