ed kramer
Joined

Location

Denver, Colorado
Profile Images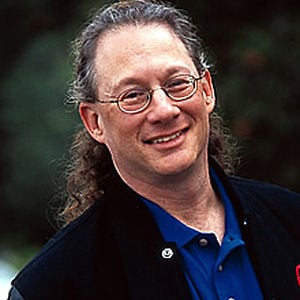 User Bio
Ed Kramer has been a professional Computer Graphics artist for more than 30 years, spanning almost the entire history of the industry. Over the course of his career, he has worked at visual effects and post production facilities in Hollywood, New York, Atlanta, San Francisco and at NASA in Houston. He is currently an independent Visual Effects Supervisor and Professor of Computer Graphics at the Colorado Art Institute.
Before moving to Denver in 2006, Ed spent twelve years at Industrial Light + Magic, the company George Lucas created to do visual effects work for his STAR WARS films. At ILM, Ed was a Senior Technical Director and Sequence Supervisor on numerous groundbreaking feature films, including Star Wars Episode I: The Phantom Menace, Star Wars Episode II: Attack of the Clones, and Star Wars Episode III: Revenge of the Sith. His screen credits also include Jumanji, 101 Dalmatians, Jurassic Park: The Lost World, Harry Potter II: The Chamber of Secrets, Planet of the Apes, Van Helsing, OSCAR nominees The Perfect Storm and Twister, and OSCAR-winner Pirates of the Caribbean II.
At ILM, Ed was known for his ability to develop new visual effects techniques and to supervise teams of artists in the use of those techniques. He led the teams responsible for the Scarab Beetle shots from The Mummy and The Mummy Returns, the Rock Monster shots from Galaxy Quest, the photorealistic baby from Son of the Mask, and the Droid Factory and End Battle shots from Star Wars Episode II: Attack of the Clones.
Before ILM, Ed developed techniques and supervised teams to create the Helmet Morph shots from Stargate and the Smart Bomb shots from Clear and Present Danger. He also animated the iconic Columbia Pictures "Lady with the Torch" logo, seen at the beginning of every Columbia Pictures movie. Ed also worked with Douglas Trumbull (2001: A Space Odyssey, Close Encounters of the Third Kind, Bladerunner) to supervise the VFX for one of Trumbull's groundbreaking entertainment venues at the LUXOR Hotel in Las Vegas. One of Ed's shots from this production graced the cover of American Cinematographer, in that magazine's article on the state-of-the-art in Computer Graphics.
Ed brings to any project his wealth of experience creating visual effects for feature films, broad knowledge of the VFX process, and his ability to develop and lead teams of artists to realize the creative vision of any production.
Related RSS Feeds