Cowan Bikes
Joined

Location

San Diego, CA
Profile Images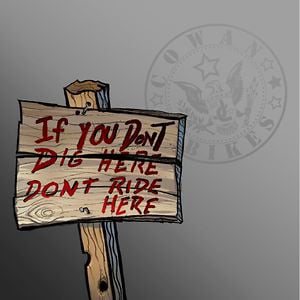 User Bio
Cowan Bikes is owned and operated by long-time pro-rider John Cowan.
We all remember Cowan as the original new school Freerider and the guy who thought tricks were the way to go when everyone else was still trying to huck and skid. Spending more than a decade as a pro-rider/designer, grinding out the framework of what is slopestyle today, Cowan designed and built the lion's share of the most memorable courses and features during the Bush years of Freeride.
Cowan was also the brain child behind one of the first dirt jump specific hard tails The Kona "Cowan" and the first slopestyle bike, the Kona "Cowan DS".
Cowan Bikes is creating the most technologically and artfully advanced park and Freeride bikes, regardless of profit or marketability. When he worked with Product Managers, Cowan was often called the "Anti Consumer". To that he says, "Henry Ford said, "If I listened to my customers we would all still be riding horses."
Get off your horse and let Cowan Bikes show you how fun the park really can be.
Related RSS Feeds