Profile Images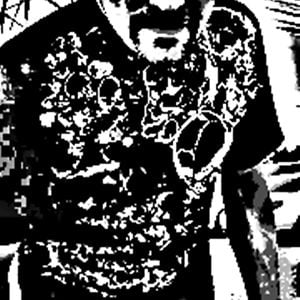 User Bio
It does not matter if you white, black, latin, Asian, Muslim, Christian, Jew, Hindu, Buddaist, Agnostic, Atheist, Gay, Stright as long as your honest and Good hearted then I will be your friend.
Feel free to add me. If your blocked, then sub/Inbox me and I'll add you and share your profile.
I enjoy Sports, Online, Music and Pretty much Ez GoIn Guy loves God, Life and You...
I'm not ideal on ideologies that divide rather then unite and I'm a big supporter of human rights and equality in a civil society. I'm against wars and militarism, I don't support acts of aggression and don't respect those who sell their life cheap..
I try to value the little things that get over looked or try to hold on to certain values that cannot be lost through time and one of those values is human dignity and justice.
All life are of important value, as well each is uniqe to itself.
Remember You can't defeat Terrorism, by supporting Terrorist.
✴║██▀▀▀╦╦╔╗╦╦╔╦╗█▀█╦╦╔╦╗║✴ ✴║▀▀▀██╠╣║║║║░║░█░█║║░║░║✴ ✴║▀▀▀▀▀╩╩╚╝╚╝░╩░█▄█╚╝░╩░║✴ ✴╚══════════════════════╝✴▒▓█► peace seekers in the world.
Please like my page
facebook.com/#!/madavarient
I support Ron Paul
facebook.com/pages/Vote-Ron-Paul-2012/386406518037468
-----------------------
Check me on the web
madavar.com
madavar.blogspot.com
youtube.com/user/MadAvarEnt
twitter.com/madavarent
My Feed Subcribtions
feeds.feedburner.com/madavar
google +
plus.google.com/u/0/stream#103482358698195182356/posts
Plz sub if you can't add me and I'll add you.
This is a must for everyone who loves spending time online tiny.cc/b707gw
♥◄▬ SUBSCRIBE AND ILL SUBSCRIBE BACK
╲╭━━━━╮╲╲╭━━━━━━━━━━━╮
╲┃╭╮╭╮┃╲╲┃ PLEASE SUBSCRIBE !!
┗┫┏━━┓┣┛╲╰┳╮THANKS!!! ╲┃╰━━╯┃━━━╯╰━━━━━━━━━╯ ╲╰┳━━┳╯SUBSCRIBE TO ME, I'LL HELP YOU GET FRIENDS/SUBSCRIBERS
Related RSS Feeds