Astrid Fitzgerald
Joined

Location

New York, NY
Profile Images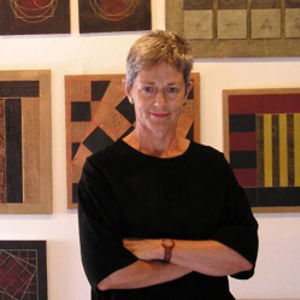 User Bio
Born and educated in Switzerland, Astrid Fitzgerald has been living and working in the United States since 1961. Her work has been shown in New York, Europe and Asia in numerous solo and group exhibitions, and is represented in major corporate, museum and private collections. Recent shows include The Gallery at R&F, Kingston, NY 2011, Unison Gallery, New Paltz, NY, The Pearl Arts Gallery, Stone Ridge, NY 2008, LoRiver Gallery, Beacon, NY in 2005, Galerie Raubach, St. Gallen, Switzerland in 2004, and Muroff-Kotler Visual Arts Gallery at SUNY Stone Ridge, NY in 2000. Fitzgerald's installation Amish Quilts was chosen by the Jury of the Artcanal in Le Landeron, Switzerland to represent the United States during expo02.
For over twenty-five years, her work has explored philosophical geometry, including the Fibonacci sequence, the Pythagorean Theorem and, most importantly, the Golden Mean proportion. The GM proportion is a unique ratio preferred by nature as the most advantageous geometry for growth and energy conservation. Her artistic work, as well as her writing has always been closely aligned with her quest for the nature of reality.
Fitzgerald is the author of Winter Break - A Luminous Journey into Wisdom and Love, ARK Books, Fall 2008. An Artist's Book of Inspiration - A Collection of Thoughts on Art, Artists, and Creativity. Hudson, NY: Lindisfarne Press, 1996. Being Consciousness Bliss - A Seekers Guide. Great Barrington, MA: Lindisfarne Books, 2002.
Biography: 1972 Pratt Graphics Center, New York, N.Y.
1968 Fashion Institute of Technology, New York, N.Y.
1962 Art Students League, New York, N.Y.
1958 Polytechnic School, London, England
1955 College St. Agnes, Fribourg, Switzerland
Related RSS Feeds