Impact Church
PRO
Joined

Location

Miami, Fl
Profile Images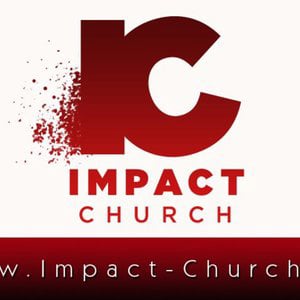 User Bio
Pastors Manny and Victoria Rivera founded Miami Harvest Center in the year 2000. Pastors Manny and Victoria served as staff pastors at New Harvest Church, in Clewiston, Florida, under the leadership of Bishop Tony Miller. Pastors Manny and Victoria also traveled the country and the world as evangelist taking mission teams to outreaches and crusades. After ten years at New Harvest Church, the Lord commissioned them to plant a church in the greater Miami area.
Miami Harvest Center had their first services at the Howard Johnson Hotel, in North Miami Beach. After intense canvassing, advertisement and promotion the church grew, in its first week, to about 30 people. They remained portable for 21/2 years, meeting at the Howard Johnson and the El Palacio Resort. During that season, the church grew to about 120 members, with the average age of the church being 27 years old. The church focused on outreach and discipleship - reaching the unchurched. In its first two years 75% of the church was born again within the church.
In October 2002 they moved to a 10,000 square ft. facility where they doubled in size. The reason for their growth was due to the initiation of the G12 vision. Miami Harvest Center is now a cell church, meeting in cell groups throughout Dade and Broward County during the week and celebrating together on Sunday morning.
The church has now established a school of leadership and a business Co-Op. The business Co-Op is an umbrella of businesses within the church. They also have a business incubator where business people within the church can now open new businesses. The church's foundation runs on two tracks, 1.Cell Ministry 2. Marketplace Ministry.
The Lord has blessed the foundational work of Miami Harvest Center. It is a church with a great vision to see the Dade and Broward county region brought into the Kingdom of God. The church is now meeting at Crown Movie Theatre off N.W. 57th avenue. They use 3 movie auditoriums and the theatre lobby for their celebration service. In these facilities, they have a bookstore, café, display tables for all the ministries, nursery, children's church and the main sanctuary where hundreds of people from all walks of life worship together. They will remain portable until they are able to purchase property to build a campus that meets the needs of their region.