Atelier Dreiseitl
Joined

Location

88662 Überlingen, Germany
Profile Images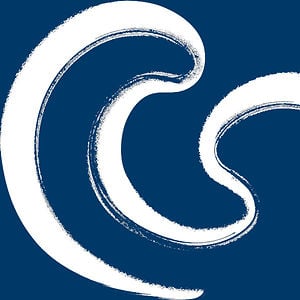 User Bio
Atelier Dreiseitl
Urban Design / Landscape Architecture / Urban Hydrology
dreiseitl.com
Atelier Dreiseitl is an interdisciplinary design practice specialized in integrating urban hydrology, environmental engineering, landscape architecture and art within an urban context. Atelier Dreiseitl has more than 30 years experience in pilot projects world wide which work with water and urban landscapes in a culturally and environmentally holistic manner. We bring an external freshness and high level of inspiration which, particularly in complex, large-scale projects, is often decisive in meeting the diverse needs of city administration, decision- makers, investors and local community. Our emphasis on experience in design, whether urban or landscape, touches people in their hearts forming a new plane for social communication, awareness and connectivity.
The scope of Atelier Dreiseitl's work ranges from strategic framework masterplans to the applied scale of streetscapes, parks, and plazas. With a high rate of construction completion, a wide portfolio of innovative projects have been successfully constructed throughout the world in Germany, Scandinavia, North America, the Middle East and Asia.
A total of 80 multicultural staff are based in four offices, the head office in Ueberlingen, Germany being complimented by offices in Singapore, Beijing, and Portland, USA. We are landscape architects, urban planners, engineers, architects, and artists working on the daily reality of transforming our cities into resilient homes. Atelier Dreiseitl is a member of the Rambøll Group.
Everyone is talking about climate adaptation, but what does that actually look like? How can we make this a reality in a city? Media coverage of climate change is often very negative and full of fear and disaster, and most people are initially wary of change. Climate change is the challenge of our time, and actually offers an exciting opportunity to redefine quality of life in our cities. Now because of, for example, flooding we have to make changes, and these changes can bring about a lot of benefits socially, culturally and environmentally. Public participation is an important part of this puzzle, laying the foundations for increased citizen engagement and satisfaction as well as reducing vandalism and improving potential for public health and well-being. It is also an essential tool for transforming central issues of fear and negativity associated with climate change into positive, inter-beneficial visions for the future of our cities.
• climate adaptation
• strategic urban flood management
• urban river restoration
• blue-green city masterplanning
• water in all of it's magical manifestations
The synthesis of our shared skills will be human scale, public life, water, great landscape, experience, solid engineering, and competent process through implementation, all to international standard of ambition in design and process. On the cutting edge of innovation and sustainability, we offer expertise and professionalism, so that from the maelstrom of creativity a balanced and choreographed reality will evolve.
Related RSS Feeds