Cees Slings
Plus
Joined

Location

Leersum, Holland
Profile Images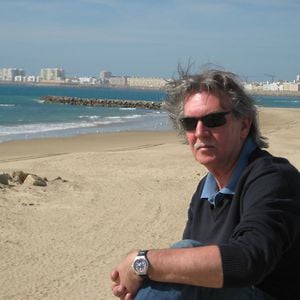 User Bio
Cees Slings is a renowned Dutch composer, arranger and producer who has written pop music hits and TV music, as well as producing bands. He was responsible for all of Anky van Grunsven's Freestyles between 1995 and 2005, including the famous Bonfire Symphony (Olympic Silver medal freestyle, Atlanta 1996), Something Old, Something New (Olympic Gold medal freestyle, Sydney 2000) and L'Esprit Chanson (Olympic Gold medal freestyle, Athens 2004). He has now created freestyles for many other top riders including Laura Bechtolsheimer (UK), Matthias Alexander Rath (GER), Sanneke Rothenberger (GER), Victoria Max-Theurer (AUS), Evi Strasser (CAN), Tinne Vilhelmson Silfvén (SWE), Cathrine Rasmussen (NOR), Prinsess Nathalie zu Sayn Wittgenstein (DEN),Victor Alvarez (SP) and Beatriz Ferrer-Salat (SP). He is also co-inventor and musical consultant of EQ-Musync systems, a newly developed technical judging aid for the Freestyle.
EQ-Musync stands for Equestrian Music Synchronization soft- and hardware system. The system is able to analyze variables like tempo, time signatures, transitions in the music and is used to measure the correlation between music and horse; it was developed to introduce an objective element in adjudicating the freestyle.
In 2006 Cees Slings started a new concept: Slings Music Cast, a collective of composers, arrangers and musicians led by Slings and focused on production in new creative era in horse sport; music productions and choreography's for freestyles, ceremonial leaders and fanfare's, promotional video-clips, website formats, scripts & design.
In 2009 and 2010 Slings expanded his EQ-Musync team with data specialists, soft and hardware designers, graphic animators, musicologists and top-musicians from all over Europe; International dressage riders, judges, trainers and journalists are consulted to improve the system to a high-tech format.
The EQM-C(choreographer) app is the first result of this effort and is expected to launch in early 2015.
Slings has a state of art studio attached to his house in Leersum (Holland) where pre-and post production for audio and video takes place.
Related RSS Feeds