Class Chandeliers 07506775478
Joined
Profile Images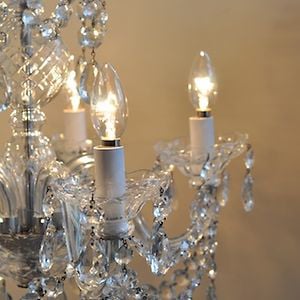 User Bio
Class Chandeliers London are a small reputable company based in the United
Kingdom. We specialise in the restoration, cleaning, rewiring and rental
of chandeliers and period lighting. Our staff are fully trained and have
over 20 years experience in the business.
Our clients include:
The High Commission of Canada, The High Commission of South Africa,
Albert Hall Mansions, The Howard de Walden Estate, Bonds The Chandelier Company
Guoman Thistle Hotels, The National Theatre, Pearl Hotels & Restaurants Group
Sarah Delaney Designs, Joe Casely-Hayford, White Cube Gallery,
Boisdale Restaurants, Erickson Beamon, and Anna Auzins Interiors.
If we can be of service please don't hesitate to get in touch on + 44
(0)7506 775 478 or by email: info@classchandeliers.com
CONFIDENTIALITY NOTICE: This email, including any attachments, is
confidential and may be privileged. If you are not the intended recipient
please notify the sender immediately, and please delete it; you should not
copy it or use it for any purpose or disclose its contents to any other
person. Class Chandeliers and its affiliates reserve the right to monitor
all email communications through their networks.
Related RSS Feeds