Zoon van snooK
Joined

Location

Bristol/Barcelona
Profile Images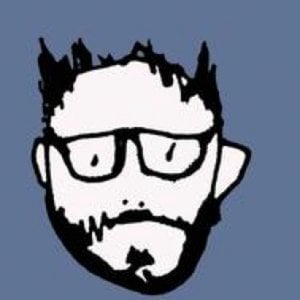 User Bio
After prostituting his keyboard wares to numerous bands in the South west, the winter of 2008 saw ZVS taking bold measures in stepping out alone. A passion for Genre-Spanning melody, field recordings, found sound and electronics combined with the utility of guerrilla techniques (encompassing household objects) has spat ZVS face first into the sphere of criticism in the creation of affably sinister sonic sketches and ambionic audio montage. After releasing debut 12" on acclaimed Brighton label Cookshop towards the end of 2008, the perfect marriage was achieved when signing with legendary LA label Mush Records.
September 2008 saw the debut 12" EP released on Brighton's finest cookshopmusic.co.uk/Pages/shop.php
Also available at:
Kudos Records
kudosrecords.co.uk/index.php?page=results&type=artist&key=Zoon%20Van%20Snook
and downloadable from:
iTunes
ax.itunes.apple.com/WebObjects/MZStore.woa/wa/browserRedirect?url=itms%253A%252F%252Fax.itunes.apple.com%252FWebObjects%252FMZStore.woa%252Fwa%252FviewAlbum%253Fi%253D288484144%2526id%253D288484133%2526s%253D143444
Juno Records
juno.co.uk/search/?header_search_for=m_123&q=zoon+van+snook&precision=any&column=all&music=yes&merchandise=yes&genre_id=0000&format=download
The debut LP '(Falling from) The Nutty Tree' was released around Christmas of 2010 to the delight of album and gig reviewers alike...
itunes.apple.com/gb/album/falling-from-the-nutty-tree/id475566362
The subsequent remix album boasts collaborations from the venerable Daedelus, Grasscut, Tunng, Cian Ciaran (Super Furry Animals), Fujiya & Miyagi, Yppah, Ape School, Alka, Lost Idol, Woos and Corduroi:
itunes.apple.com/gb/album/remixes-from-the-nutty-tree/id521968451
Second LP, 'The Bridge Between Life & Death' - named after a bridge in Kópavogur that the locals call so, because it has the nursing home on one side and the cemetery on the other - will be released on Lo Recordings/Kimi Records in March 2013.
The album is built around 12 field recordings that I took when I was in Iceland at the end of 2009. It has been a long and wondrous journey from conception to realisation.
The album features collaborations with múm, Amiina, Sin Fang, Halldor from Seabear and Benni Hemm Hemm.
"Gorgeously left of centre vibes - if you like having your feet and brain softly massaged simultaneously, this is for you." 5/5 -Darren Wall, DMC World.com
"...nods towards the likes of DJ Shadow or A Guy Called Gerald-but always standing firmly on its own two feet. Impressive and somewhat majestic. An excellent example of fresh, bold and cunning UK experimentalism."- Ford Waight, N.O.I.R Magazine
"In some infathomable way, Alec's sound combines pastoral expansive and laid back melodies with a bustling oddtronica backdrop, comprised of promiscuous samples, choppy and glitchy beats and a healthy dose of freaky field recordings, or rhythm tracks made from everyday objects"-Lodown Magazine
"..the tunes sound great!"-Huw Stephens, BBC Radio 1
"And now for something completely different, with this weird and wonderful four tracker. If you love it glitchy and experimental then you'll lap up the Sasha-does-Nathan-Fake style 'Bibliophone'. And if you like it smooth, smoky and vaguely acidic then 'That Just About Does It' should tickle a fancy or two. Check out the harmonicas - now that's what I call different." (LN) i-DJ magazine
Related RSS Feeds