Gilbert G. Sta. Ines
Joined

Location

Ewa Beach, Hawaii
Profile Images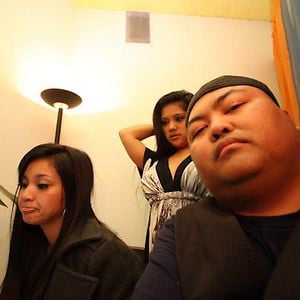 User Bio
PLEASE READ BEFORE CONTACTING ME FOR A SHOOT:
- Photography is my passion so you have to be serious about it too.
- I like to help aspiring models to get one or two steps closer to their goals.
- If you cancel on me at the last minute, you'll be sent to the back of the line.
- Do it to me again will cause me to think you are not serious and wasting my time.
- I do require a small fee. But it's not that expensive. Message me for rates.
- The girl/guy next door type shoots are my specialty.
- I build Portfolios for aspiring models. That means, expect an invitation to do another shoot when you get great reviews from your pictures.
- My job is to make you look GOOD; I will show you that you have the power to make someone lose their mind over you.
- I'm an expert in making ex-boyfriends wish they never let you go:-)...(proven fact)
- I do GLAMOUR, IMPLIED shots and "Sometimes" NUDE, but mostly for major publications and private clients.
- I only post pictures that I am allowed to in social media channels.
- I do encourage my subjects to share their ideas.
- I have a huge network of Product Endorsers, Promoters, Producers, Publishers, and Models who keeps an eye on my work. Potential for getting a gig (paid or unpaid) is very high.
- On occasion, I also do talent scouting.
- I do encourage the models to bring someone with them during shoots specially our first shoot; but Please no boyfriends/baby daddys/lovers in shoots. You may bring a close friend or another aspiring model if you like. I try to avoid potential for high drama:-)
- I do occasional family and party shoots
- I do interior and exterior shoot of buildings and houses.
- My client's privacy is my main concern.
- I fly back and forth between California/Hawaii and I have a studio in San Diego, CA
- I'm usually booked 6 - 8 weeks in advance; So please verify your schedule a week before the session.
- DO NOT LIE TO ME ABOUT YOUR AGE! It's a small world out there. And people will throw anything at you to destroy your reputation as a professional photographer.
- did I say no bfs/bds/gfs on shoots?
- I love soup.
PS: I just don't do photo-shoots; I promote you and your images too;-); So be assured that Producers, Magazine Editors, Other Promoters, Product endorsers will be looking at you all the time. I can't promise you bookings but you will get "Noticed"....that I can promise;-)
PS2: I do not just take your picture; I will promote you, advertise you, show you to my relatives, my friends, talk about you with my peers, show you off to other photographers or acquaintances; I will tell them your name and how to spell it right; I will not hide you!!! Understand that;-P
Gilbert G. Sta. Ines | Photography
1-858-208-6783
Related RSS Feeds
Gilbert G. Sta. Ines does not have any videos yet.