Profile Images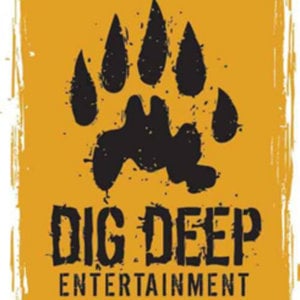 User Bio
Never take life too seriously. Nobody gets out alive anyway.
Author Unknown
Digger T. Mesch
Artist -Director- Writer-Producer
Founder of The Art Asylum, Dig Deep Entertainment and creator of Minimates among many other things.
In 2001 and 2002, Digger was ranked in Cinescape magazine's "POWER 100" of the most influential personalities in science fiction and entertainment genre alongside the likes of George Lucas,James Cameron,Clive Barker,Robert Rodriquez and Stephen King.
After years of working creatively in entertainment based product with the likes of Marvel Entertainment, Lucas Film, Warner Brothers, Paramount, Clive Barker, Kevin Eastman, Ozzy Osbourne, Kiss , Rob Zombie, and a slew of other world renowned entities Art Asylum was sold to Diamond Select Toys in 2007. Digger's new brain child Dig Deep Entertainment was formed in 2007 in Hong Kong and is now operated out of Los Angeles.
Dig Deep Entertainment is dedicated to creating proprietary entertainment for film and television.
Live action projects in development include the western horror feature film SUNDOWN written by Kevin Grevioux ( Underworld ) and Kevin Eastman ( Teenage Mutant Ninja Turtles) and COMPOUND FRACTURE starring and produced by Tyler Mane.
Animation projects in development- Baby Buddhas, THE OTHER DEAD, Bluzilla Unleashed and Space Apes
Digger continues to break rules, inspire new ideas and fornicate shamelessly with the spirit of the future.